Instructions on transfering a Dump file from PC -> STB

Date of released 10 - 10 -10
A null-modem serial cable will be required to connect the receiver to the PC.

Open & run the Openbox S9 Upgrade Tool v2.0.0
now set the com setting to suite your set up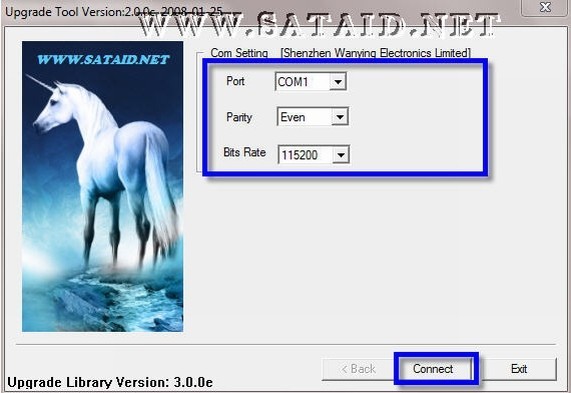 Now make sure your receiver is Turned Off
Click 'Connect' only when your receiver has been Turned Off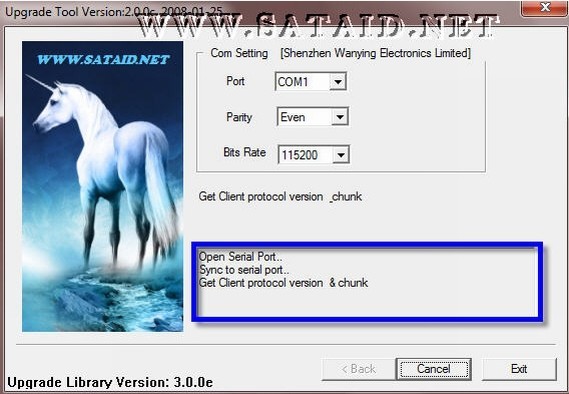 Once the Connected button has been clicked, Turn your Receiver on
and you should see the following message displayed.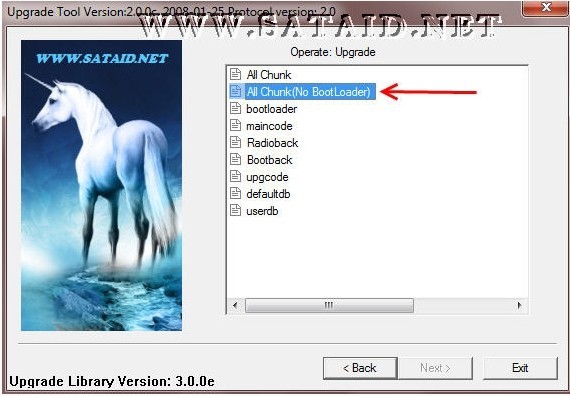 You will now see a new set of options appear on a new page.
In this example we are going to install a Dump file
so select and double click on the option All Chunks [No Bootloader]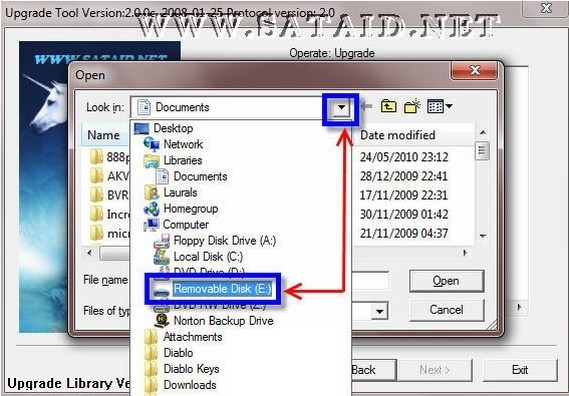 Now simply locate the folder where you placed the Dump file,
by clicking on the drop down menu button you can easily locate the
folder in which your Dump file is located in,
once you locate the correct folder double click on it.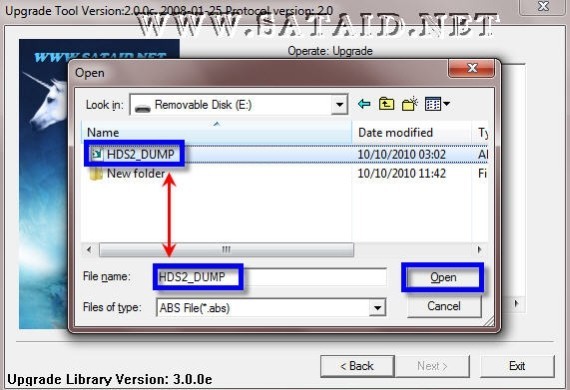 Once you have opened the folder where your Dump file is located,
double click on it, and it will then appear in the
File Name Window.
Now Click Open.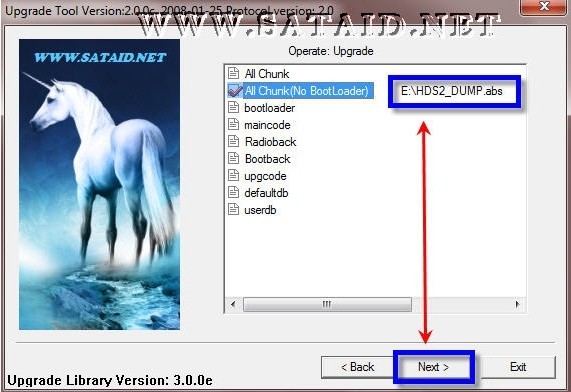 The Dump file will now be displayed in the transfer window.
If it's the correct Dump file click Next to start the transfer.
If it's the wrong file, click Back to select a different Dump file.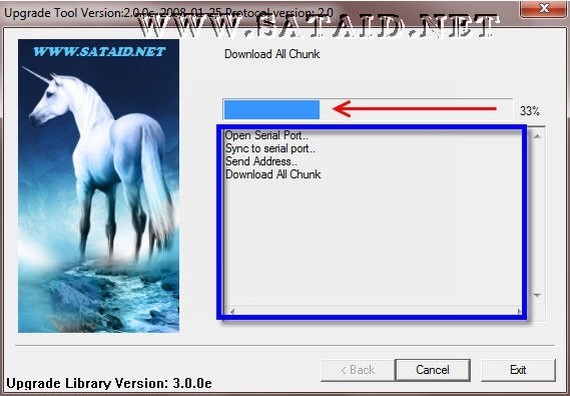 Now the transfer has started you will see a Transfer Progress Indicator
which displays the current transfer rate.
You will also see a description of what's going on in the Message window.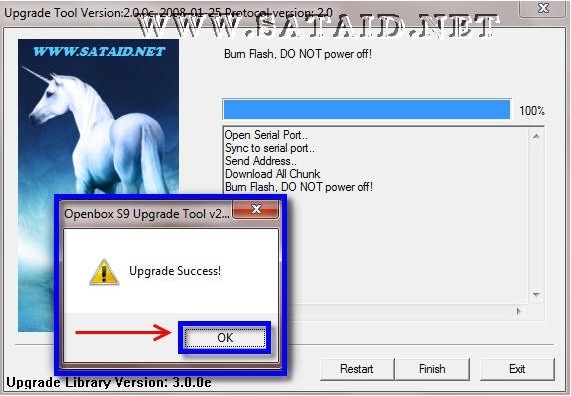 If all went according to plan, you will see a pop up window displayed
stating that the Upgrade was a complete Success.
Click OK to close the window.
Finally if you have no more files to transfer click Finish.
Otherwise click Restart to transfer any other files.
Now all you have to do is wait for the receiver to re-boot itself.
That's it, you have now installed a Dump file successfully, well done.
I hope you found this little tutorial useful, a pdf copy is included in the download
Attached Files

Openbox S9 Upgrade Tool v2.0.0.0.zip
SOURCES : http://sataid.net/forum/showthread.php?21342-Openbox-S9-Upgrade-Tool-v2.0.0.0-includes-a-visual-tutorial