Thats Great New Uncle WallaceG.
The CPC Should Know WallaceG Nurtured Sofia on His Own Chest
Many Days Over The Last Few Months.
Date: Wed, 17 Sep 2008 16:09:04 -0700

Sofia Marie Gordon's first trip to a taco shop
and her first luncheon appointment @ Pancho's at Geary and Stanyan.
She was released from UCSF-atraz / The Rock on Parnassus at 10:30 am today.
Now that she's established citizenry in San Francisco,
she's headed south for retirement in Monterey.
I've also attached the photo of her more youthful days
when she was closer to her trim 1 lb 13 oz birth weight.
Today she weighed in at a burrito grande of 5 lb 10 oz. albeit
she is still T minus 4 weeks from her original birthdate of 13 October: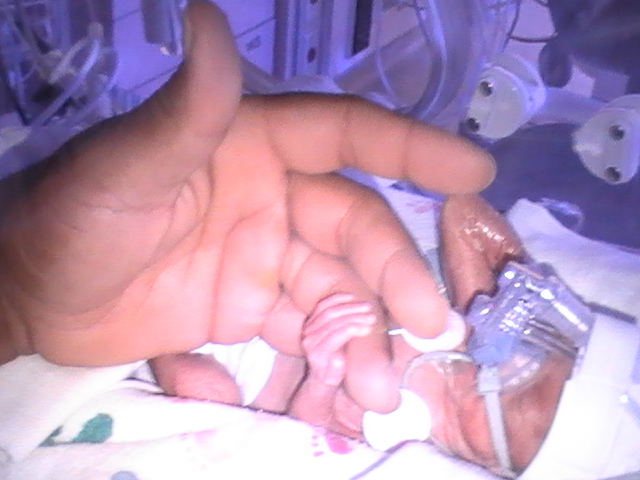 Sofia 07-12-2008 holding hands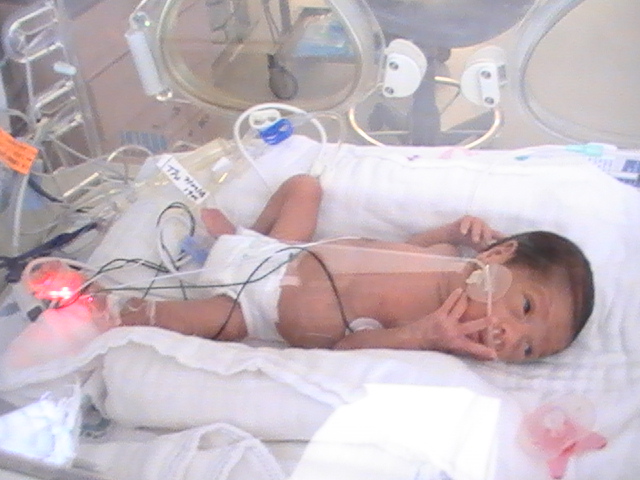 Sofia 07-30-2008 laying out