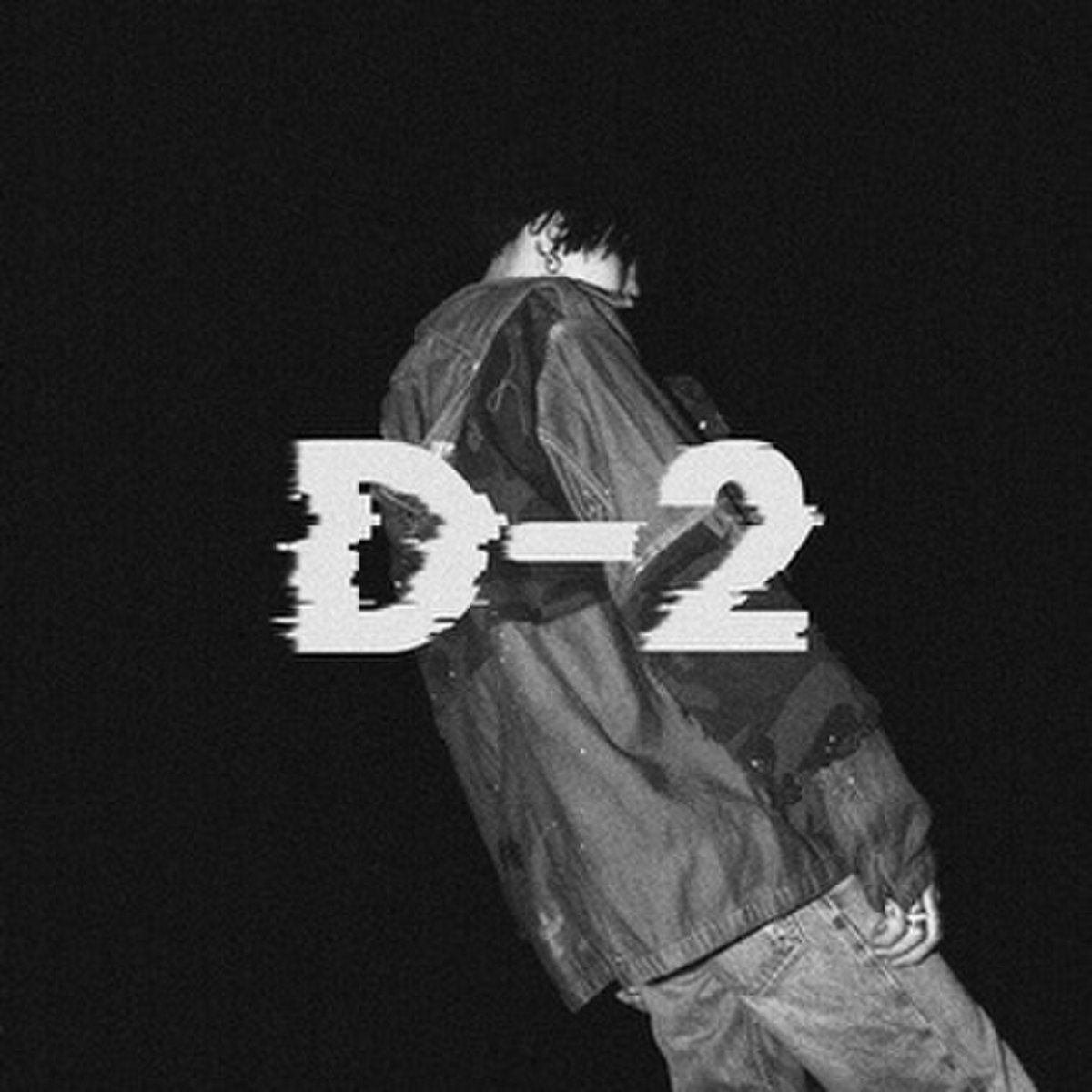 D-2 is the second mixtape released by South Korean rapper Suga under the alias Agust D, following the 2016 mixtape of the same name. The mixtape was released on May 22, 2020, and consists of ten tracks. Its lyrics share the rapper's viewpoint on the current world. It is the second full-length album for the artist in 2020, and the third individual release. Suga, along with the rest of BTS released their album Map of the Soul: 7 earlier in 2020, and in May 2020 Suga collaborated with the soloist IU on her track "Eight".
D-2 is, according to Suga, "A documentation of myself as a 28-year old", and a "documentation of myself from 2016 onwards". He has said that the mixtape is focused more on talking about the present, comparing it to his last mixtape, Agust D, which was more focused on telling the past. According to Billboard, the mixtape is largely about how it feels to be Suga in the present time. Inspiration for the album has also been drawn from the COVID-19 quarantine, and the themes of traditional Korean storytelling and music were, according to the artist, an accident that developed naturally into the pansori storytelling and kkwaenggwari percussion. According to the artist, these themes developed naturally from wanting to sample the sound of a real Daechwita, a piece of traditional Korean military music. These Daechwita elements are clearly audible in the song of the same name and its music video, released on the same day as the mixtape. According to Suga, the many questions the album raises about society are for the listener to answer, and he is merely putting forth the question.
No.
Title
Writer(s)
Producer(s)
Length
1.
"Moonlight"

(저 달)

"This Moon"
Agust D, Ghstloop
Agust D, Ghstloop
2:44
2.
"Daechwita"

(대취타)

Agust D, El Capitxn
Agust D, El Capitxn
3:46
3.
"What Do You Think?"

(어떻게 생각해)

Agust D, El Capitxn, Ghstloop
El Capitxn, Ghstloop
3:03
4.
"Strange"

(feat.

RM) (이상하지 않은가)
"Isn't It Strange"
Agust D, El Capitxn, Ghstloop, RM
El Capitxn, Ghstloop
3:17
5.
"28"

(feat.

Niihwa) (점점 어른이 되나봐)
"I Must be Growing Up"
Agust D, El Capitxn,
Hiss Noise
El Capitxn,
Hiss Noise
2:14
6.
"Burn It"

(feat.

MAX)
Agust D, Ghstloop, MAX
Agust D, Ghstloop
3:13
7.
"People"

(사람)

Agust D, Pdogg
Agust D, Pdogg
3:17
8.
"Honsool"

(혼술)

Agust D, Pdogg
Agust D, Pdogg
3:40
9.
"Interlude: Set Me Free"
Agust D, Pdogg
Agust D, Pdogg
2:21
10.
"Dear My Friend"

(feat.

Kim Jong Wan)
(어땠을까)

"

What Would've It Been Like"
Agust D, El Capitxn,
Kim Jong Wan
Agust D, El Capitxn,
Kim Jong Wan
4:53
D-2 features collaborators such as MAX, NiiHWa, and Kim Jong-wan as co-writers and singers, along with BTS's RM, who has worked closely with Suga previously. The large-scale collaboration present in the album is not new to the rapper, as he has previously collaborated through both BTS and himself with artists such as Halsey and IU in the year prior to the release of the mixtape.
Agust D '대취타' MV
Agust D - 'D-2'
Download
Google:
Dropbox:
Credits:
Director: Yong Seok Choi (Lumpens)
Assistant Director: Jihye Yoon (Lumpens)
2nd AD: Soeyoung Park, Jongeun Lee
Producer: Emma Sungeun Kim (GE Production)
Production manager: Min Sung Kim
Assistant Producer: Ju Young An
Assistant Production Manager: Ji Hoon Han
Director of Photography: Hyunwoo Nam (GDW)
Focus Puller: Sangwoo Yun
2nd AC: Eunki Kim
3rd AC: Kyuwon Seo
DIT: Yesom Park
Gaffer: Kyeong Seok Kim
1st: Jooil Kim, Myung Hoon Park, Kwon Jang
2nd: Young Woong Cho, Sungho Kim, Junhee Sung
3rd: Hanbin Seol, Beong Gwan Lee, Yong Ju Lee, Dae Hyeon Yu
4th: Yoon Ho So, Chang Hwan Son
Jimmy Jib Operator: Youngjung Kim
Jimmy Jib Assistant: Hyun in Kim
Generator: Jin Chan Heo, Jongho Kim
Crane: Daesik Seo, Heang Sun Myung
Art Director: Jinsil park, Bona Kim (MuE)
Assistant Art Team: Yeri Kang, Seonghee Park
Art team Manager: Ilho Heo
Sfx: Just
Sfx Supervisor: Kyoungsoo Park, Changsuk Kim
Sfx Technician: Taehun Kim, Hyun Ahn
Stunt Director: Yoon Heon Jung
Stunt Team: Gyeong Seop Noh, Wonjong Song
Costume Designer: Kyeongmi Kim
Costume Designer Team Leader: Soo Hyun Nam
Costume Designer Team: Haeun Kim, Siyeon Kim, Nahyun Kim
Head of Department, Extra Hair&Makeup: Sun Park
Key Extra Makeup Artist: Jooil Kim
Key Extra Hair Stylist: Hyun Jin Jung
Extra Hair&Makeup Artist: Doye Park, Cho Eun Kim, Chul Yeon Kim, Ji Seon Yun
Special Cast: Taegwan Nam, Jooho Jeong
Location support: MBC DaeJanggeum Park
Team manager: Jong Keun Park
Visual Creative: Nu Kim, Lee Sun Kyoung, Kim Ga Eun, Lee Hye Ri
Performance Directing: Son Sung Deuk, Lee Ga Hun, Lee Byung Eun, Hyewon Park
Artist Management: Kim Shin Gyu, Ahn jong Hun, Lee Seung Byeong
Connect with BTS:
http://www.facebook.com/bangtan.official
https://www.youtube.com/user/BANGTANTV
http://instagram.com/BTS.bighitofficial
https://channels.vlive.tv/FE619
https://www.tiktok.com/@bts_official_...
https://weverse.onelink.me/qt3S/94808190
https://www.weibo.com/BTSbighit
https://www.weibo.com/BTSmembers
http://i.youku.com/btsofficial