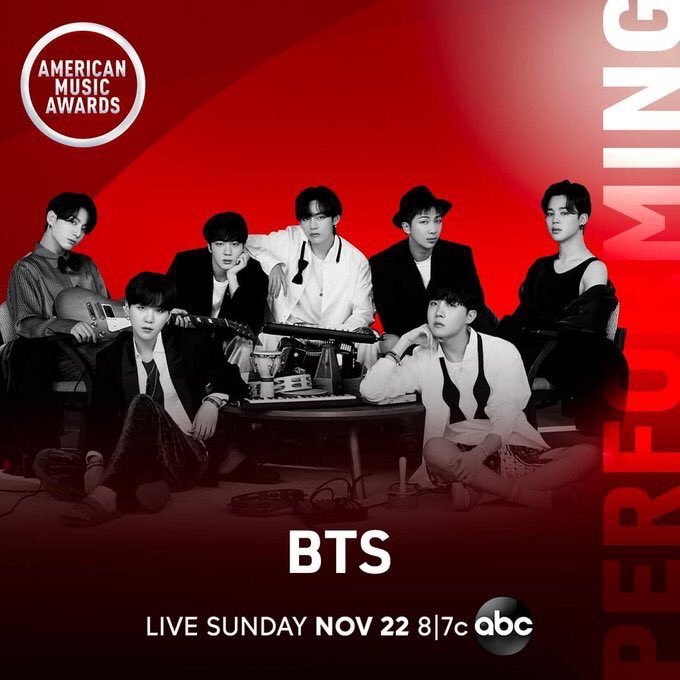 BTS brought comfort to a hectic year with their performance of "Life Goes On" at the 2020 American Music Awards.
This was the first time the group performed their BE lead single life, and they brought a soothing presence to the AMAs stage with their new ballad. Through the magic of greenscreen, they performed in a massive arena complete with fireworks.
At first, the seven-piece group ditched their usual elaborate choreography routines and stood onstage in matching black-and-white outfits and sang directly to the audience both in the theatre and watching at home. They followed "Life Goes On" up with their mega-hit single "Dynamite," returning in colorful silk suits to bring the house down.
Connect with BTS:
http://www.facebook.com/bangtan.official
https://www.youtube.com/user/BANGTANTV
http://instagram.com/BTS.bighitofficial
https://channels.vlive.tv/FE619
https://www.tiktok.com/@bts_official_...
https://weverse.onelink.me/qt3S/94808190
https://www.weibo.com/BTSbighit
https://www.weibo.com/BTSmembers
http://i.youku.com/btsofficial
en.wikipedia.org/wiki/Be_(BTS_album)
www.rollingstone.com/music/music-news/bts-life-goes-on-american-music-awards-1092622/