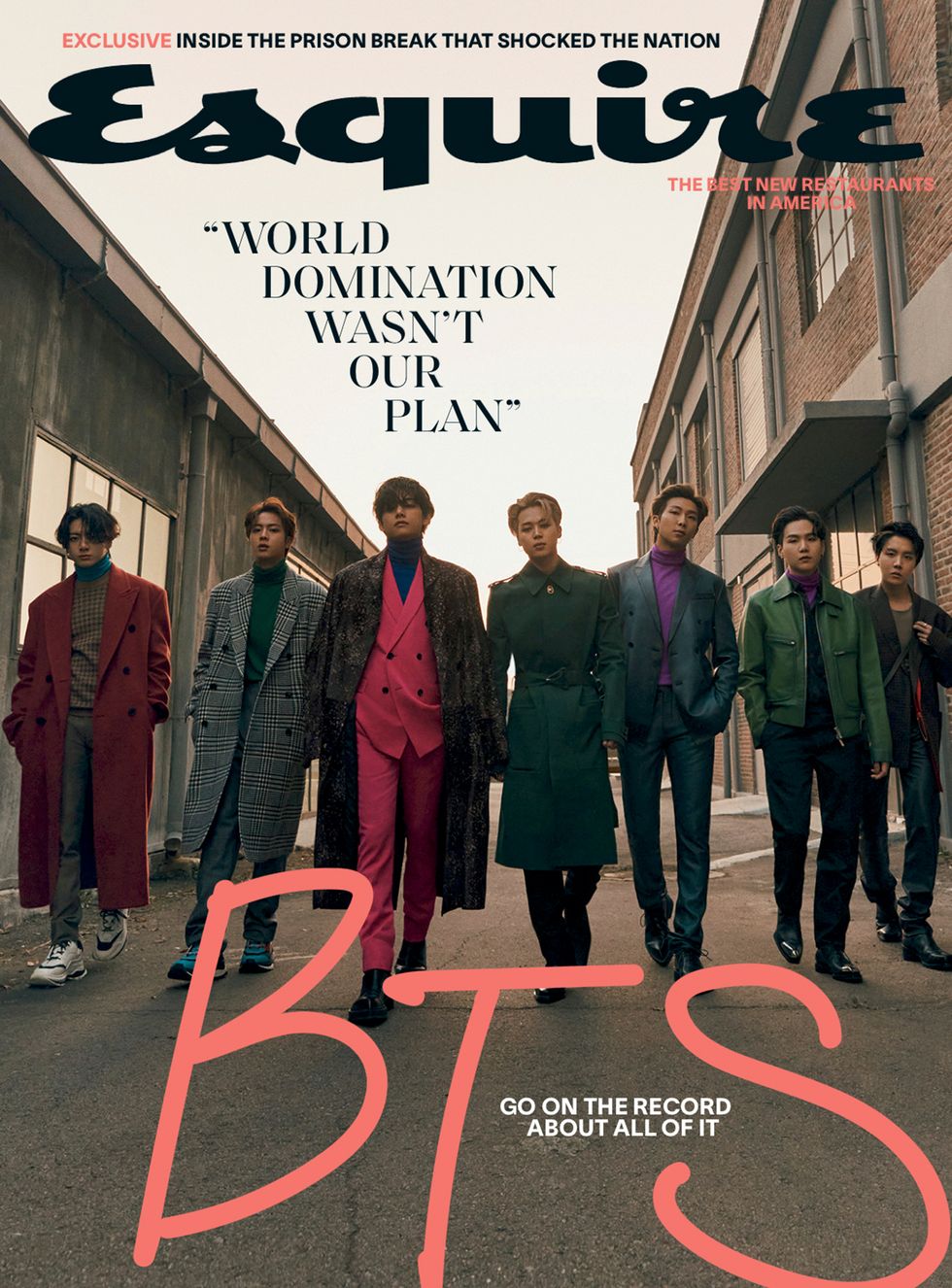 The Boundless Optimism of BTS
The biggest band in the world has ascended to the peak of pop, redefined fame, and challenged traditional masculinity. These are the twenty-somethings behind it all. And this is what they want now.
IF YOU ARE JUST NOW CONSIDERING GETTING INTO BTS, IT IS natural to feel overwhelmed by the sheer amount of stuff. It's a bit like saying, right this second, "Let's see what Marvel Comics is all about." In the streaming age, BTS have sold more than twenty million physical units across fourteen albums. Their multi-album concept cycles, The Most Beautiful Moment in Life, Love Yourself, and Map of the Soul, have unfolded over multiple records and EPs. There are collaborations with brands, including a BTS smartphone with Samsung. There is a series of short films and music videos, called BU, or BTS Universe, and an animated universe called BT21, in which they're all represented by gender-neutral avatars. Their fan base, known as ARMY, is a global cultural movement unto itself.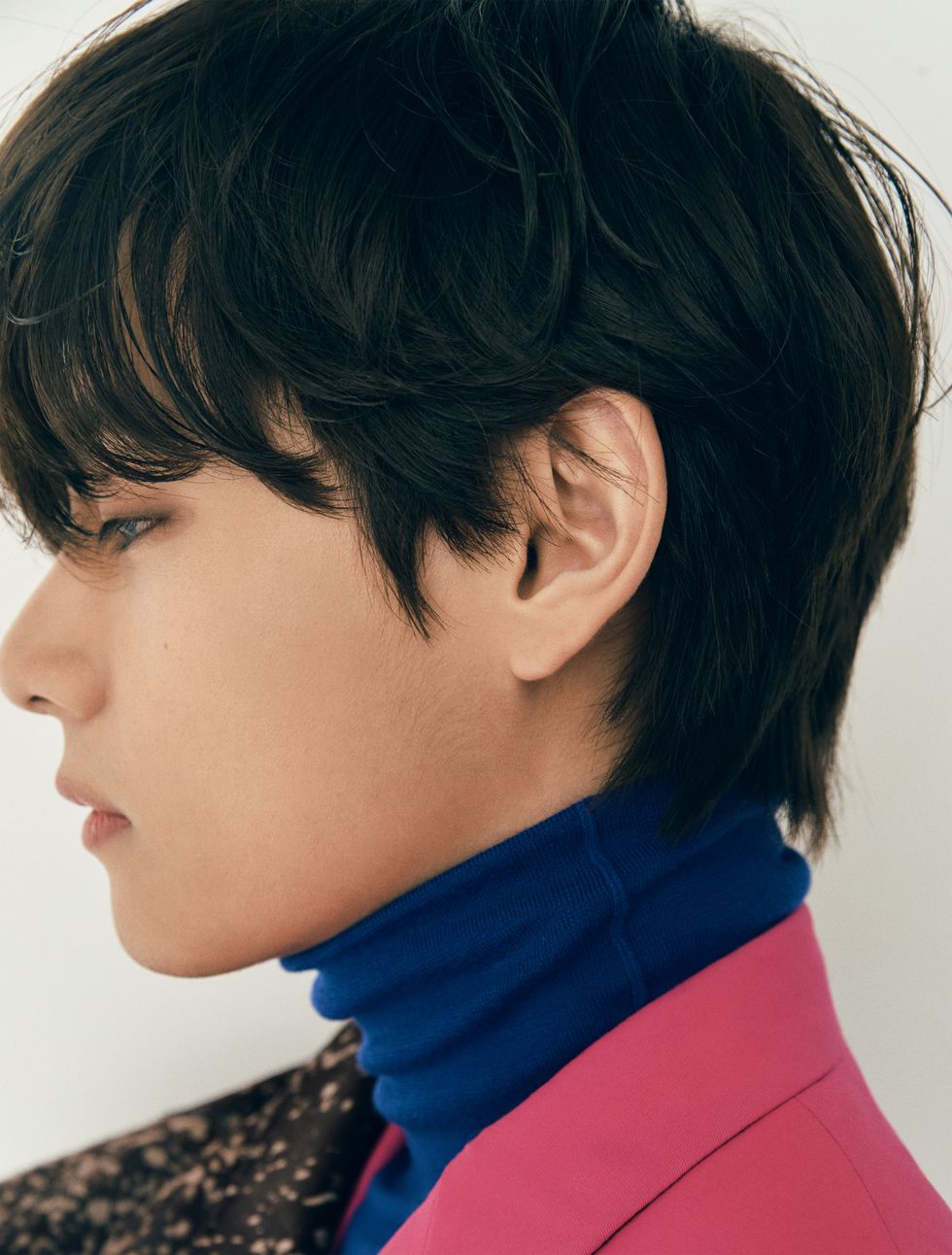 MAP OF THE SOUL ONE AIRED VIA THEIR ONLINE FAN PLATFORM and attracted almost a million viewers across 191 countries. The graphic layout of the title throws a colon between the final N and E, which makes it look like Map of the Soul On: E, and as I watch it live, as I do in my office at 3:00 a.m. with noise-canceling headphones and a steaming pot of coffee, it feels a lot like I'm watching Map of the Soul on E. It is an explosion of color and fashion and passion, over four gigantic stages, from the boozy swagger of "Dionysus" to the emo-trap introspection of "Black Swan." Not a step, not a gesture, not a hair is out of place. If there were nerves, they didn't come through.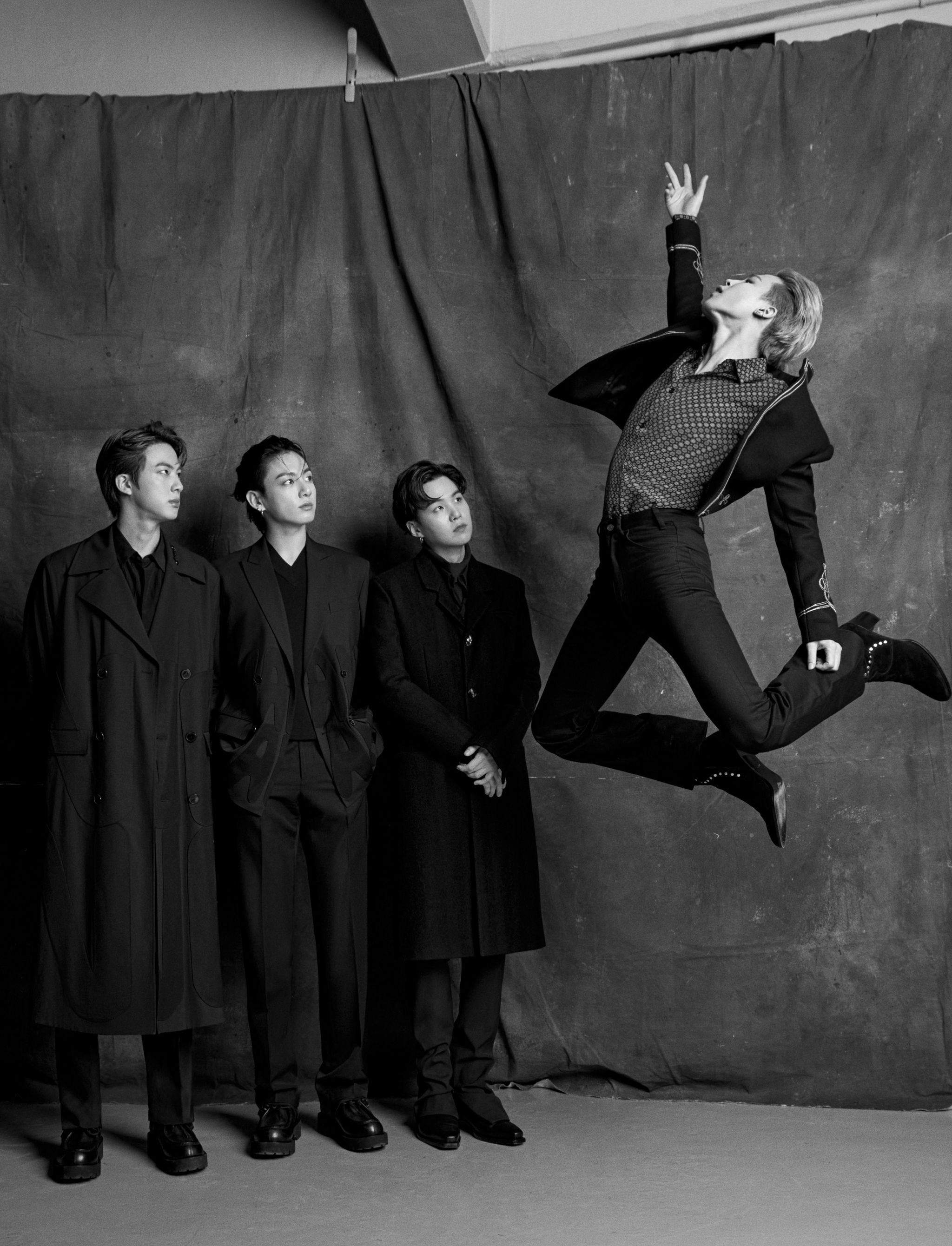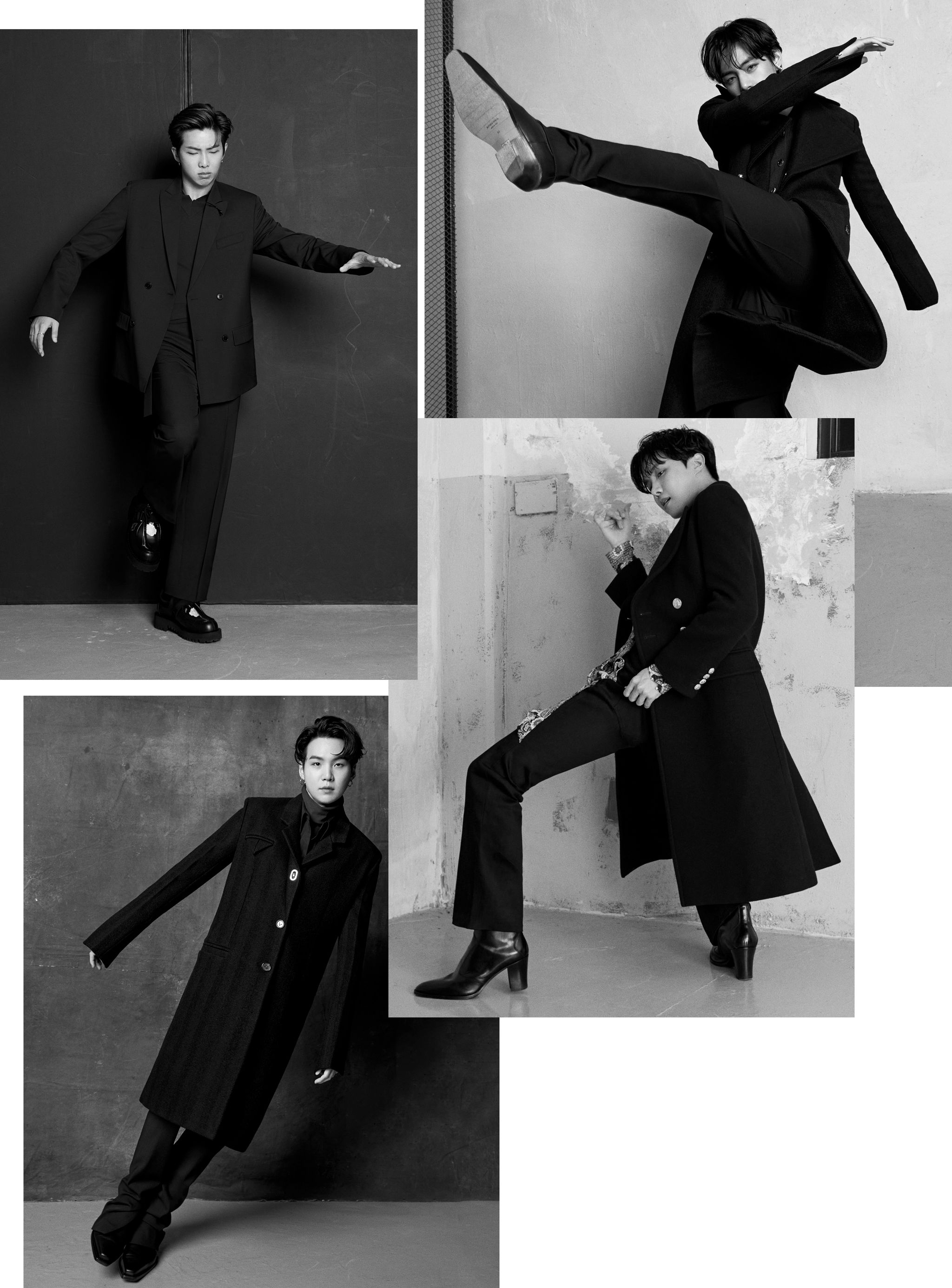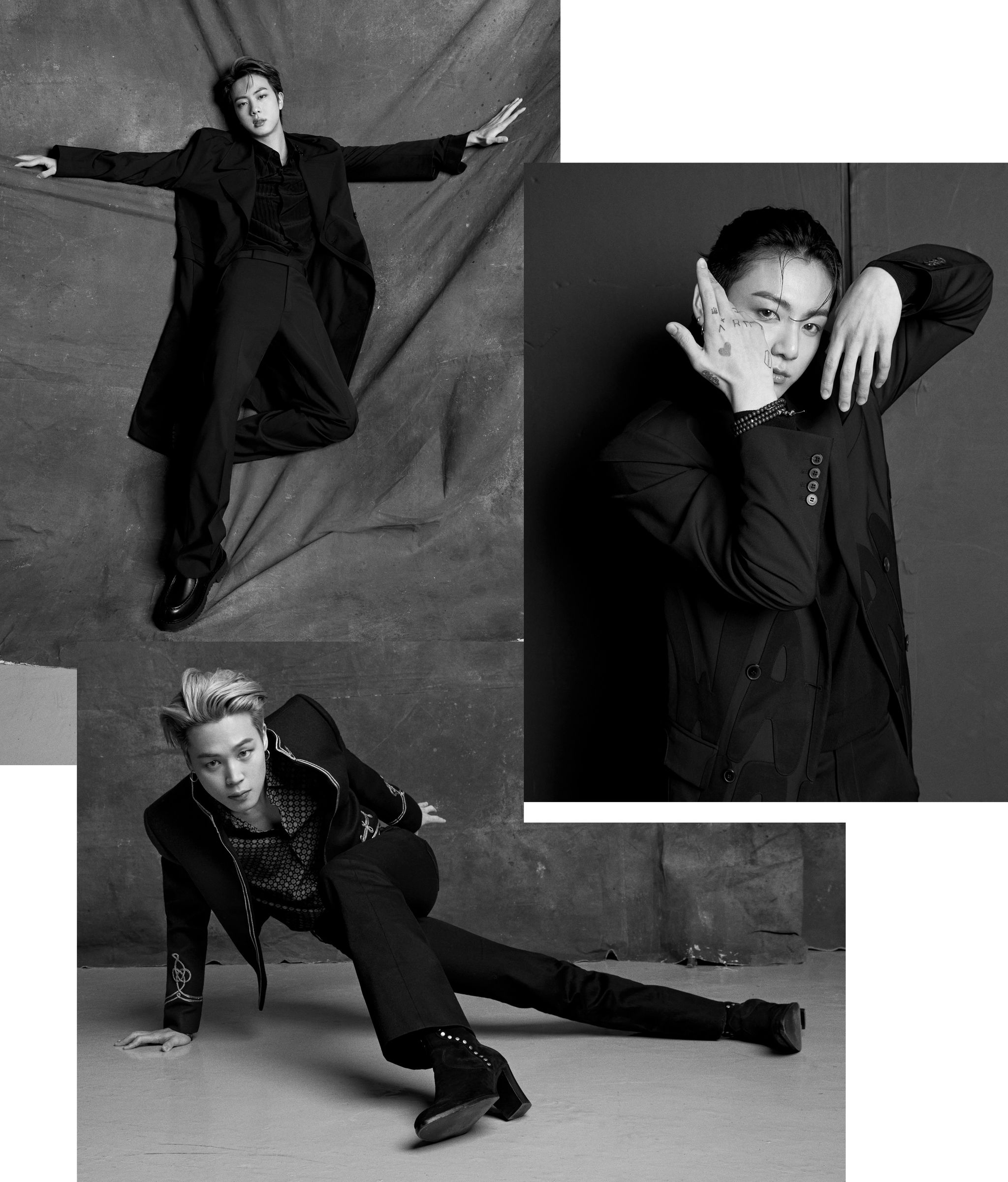 There is also, at the end of Map of the Soul One, an intimate version of their 2017 track "Spring Day," which encapsulates what's really made BTS stand out. On the surface, it's about nonspecific love and loss, about yearning for the past. "I think that song really represents me," says Jin. "I like to look to the past and be lost in it." Fair enough, but there is an undeniable allusion, in both the song's video and its cover concept, to a specific incident in recent South Korean history. "Spring Day" was released just a few years after the sinking of the Sewol ferry, one of the country's biggest maritime disasters, in which a poorly inspected, overloaded ferry toppled in a sharp right turn. Hundreds of high school students drowned, having obeyed orders to stay in their cabins as the boat was going down. According to some reports, the South Korean government actively tried to silence entertainers who spoke out against it, with the Korean Ministry of Education fully banning the tragedy's commemorative yellow ribbons in schools. I ask whether it was about a specific sad event, and Jin tells me, "It is about a sad event, as you said, but it is also about longing." The song kept the disaster front of mind for young Koreans and for the media, indirectly leading to the impeachment and removal of then president Park Geun-hye.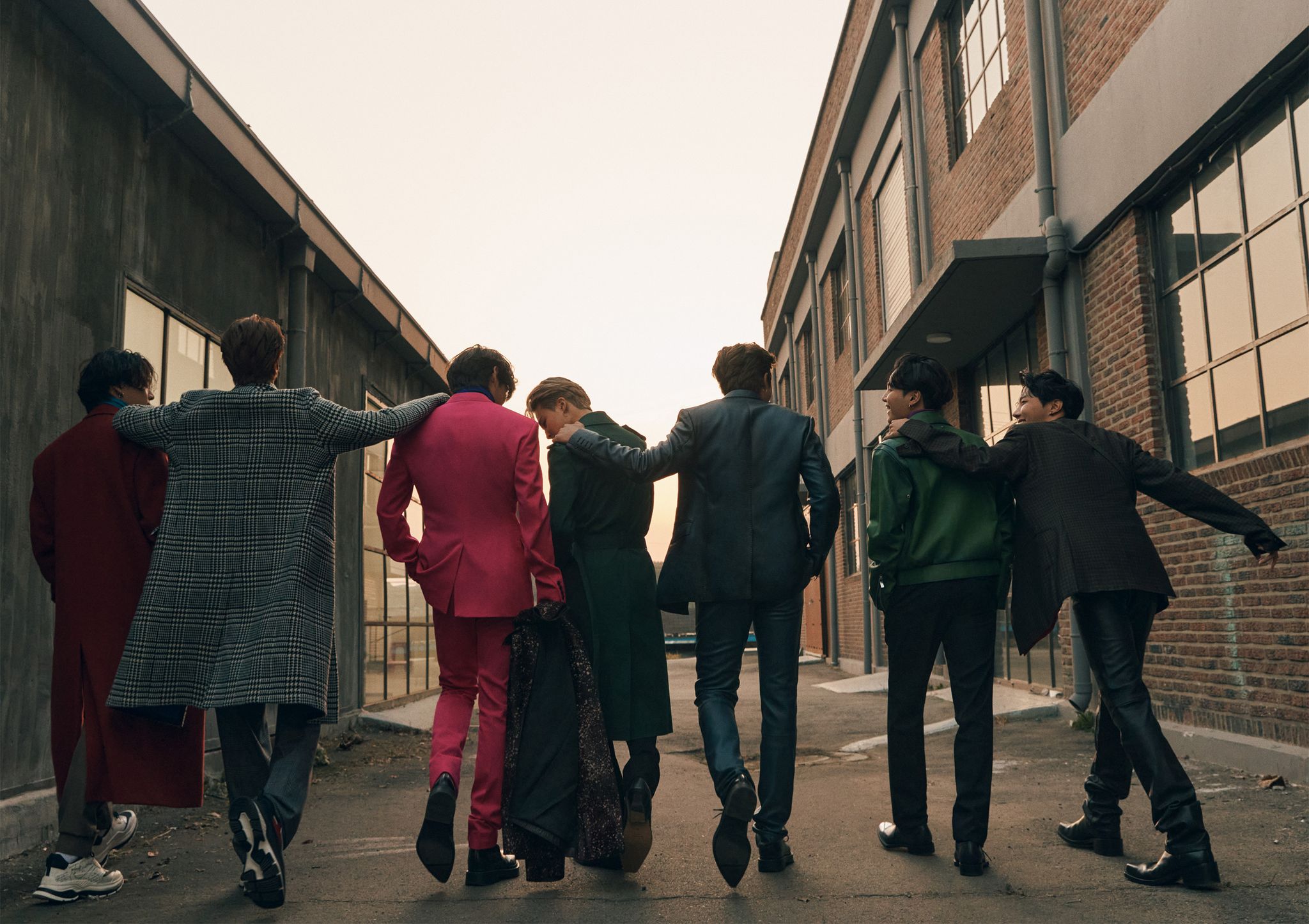 The fans offer a fascinating inversion of stan culture: Rather than bullying rivals like many other ardent online fan bases do, ARMY have put the positive message of the music into action. Their activism goes deep. Through micro-donations, they've regrown rain forests, adopted whales, funded hundreds of hours of dance classes for Rwandan youth, and raised money to feed LGBTQ refugees around the world. Where pop fans a generation ago might have sent teddy bears or cards to their idols for their birthdays, where five years ago they might have promoted a hashtag to get a video's YouTube viewer count up, for RM's twenty-sixth birthday in September, international fan collective One in an Army raised more than $20,000 for digital night schools to improve rural children's access to education during the COVID-19 crisis. ARMY may have even entered the conversation around the 2020 presidential election when hundreds of thousands of Tulsa Trump rally tickets got snapped up online in June. The event's actual attendance was pathetically low. No particular person or entity claimed credit for this top-notch trolling, but a video urging BTS fans to RSVP to that rally did get hundreds of thousands of views. We have no choice but to stan this fan base.
...
www.esquire.com/entertainment/music/a34654383/bts-members-be-album-interview-2020/
By Dave Holmes Nov 23, 2020
Connect with BTS:
http://www.facebook.com/bangtan.official
https://www.youtube.com/user/BANGTANTV
http://instagram.com/BTS.bighitofficial
https://channels.vlive.tv/FE619
https://www.tiktok.com/@bts_official_...
https://weverse.onelink.me/qt3S/94808190
https://www.weibo.com/BTSbighit
https://www.weibo.com/BTSmembers
http://i.youku.com/btsofficial
en.wikipedia.org/wiki/Be_(BTS_album)