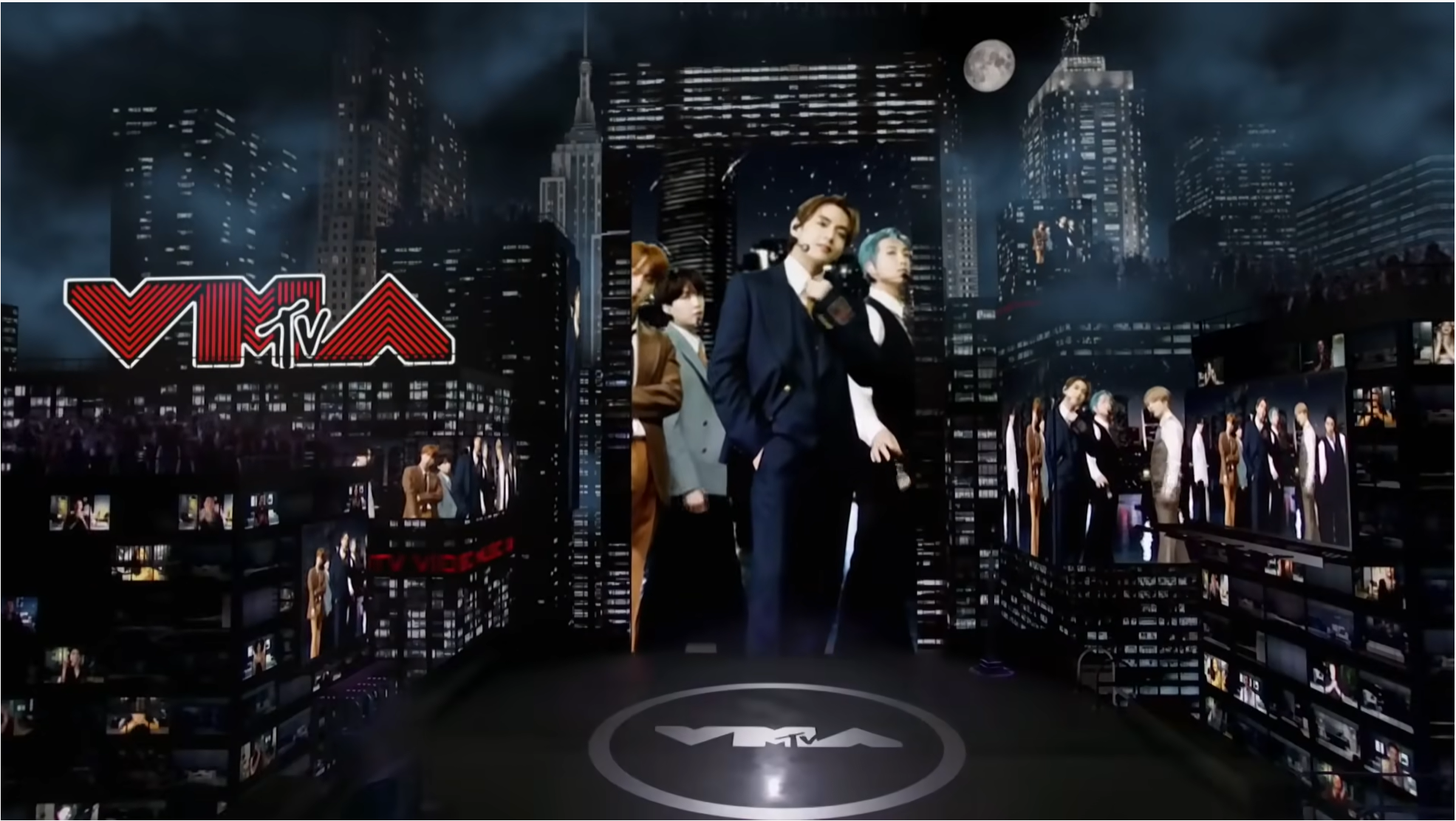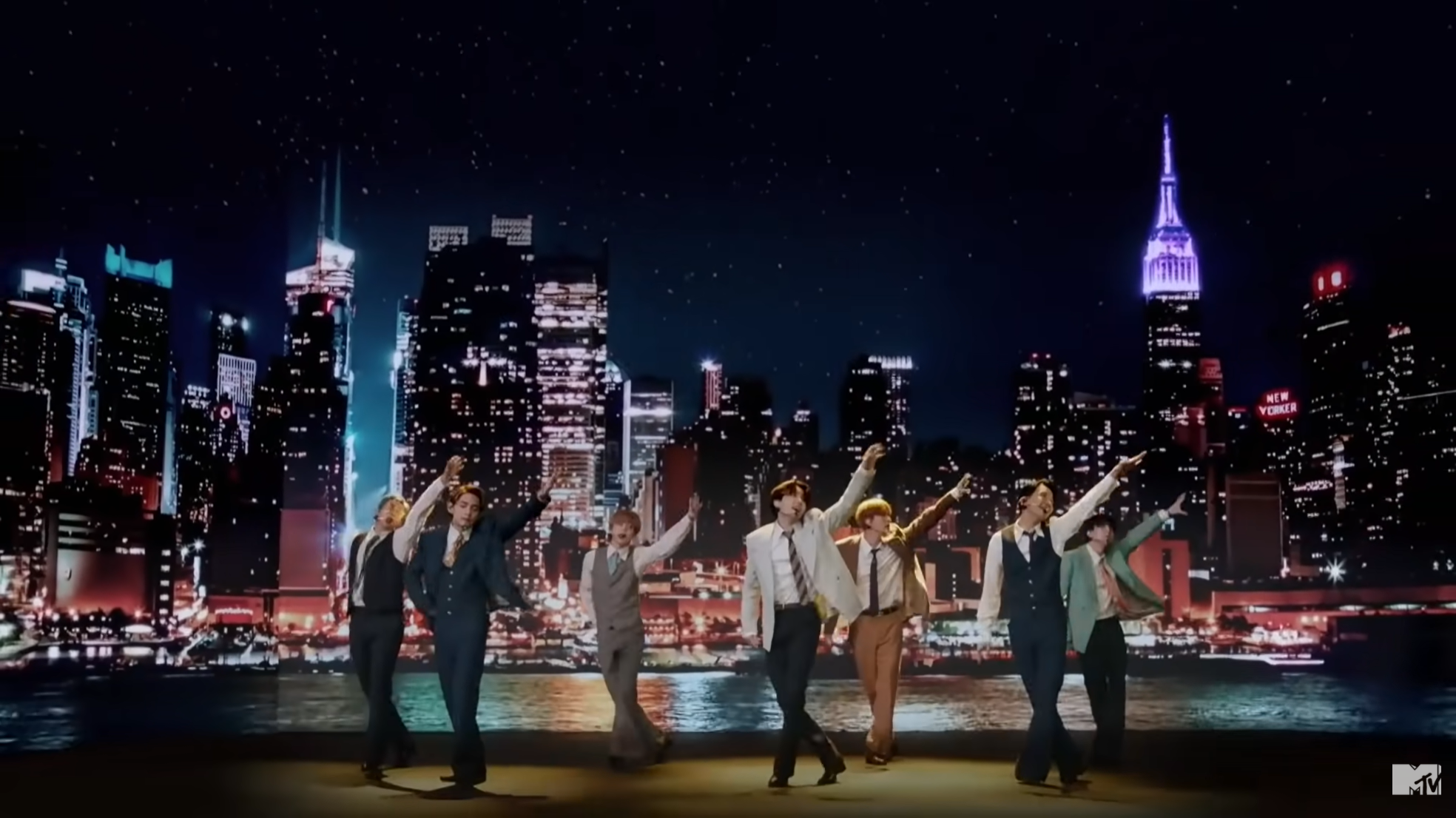 BTS Debut New English Single 'Dynamite' — and Pick Up Multiple Awards! — at 2020 MTV VMAs
August 30, 2020

BTS put on an explosive performance for their ARMY!
During the virtual 2020 MTV Video Music Awards on Sunday, Jin, Suga, J-Hope, RM, Jimin, V and Jungkook performed their new English-language track "Dynamite" remotely from South Korea for the first time since its Aug. 21 release, marking their first-ever appearance on the VMAs.
The guys brought the retro vibe of their music video to life as they danced in front of a New York City skyline dressed in chic Gucci styles.
BTS is nominated for best pop, best choreography and best K-pop — a category they won in both 2019 and 2020.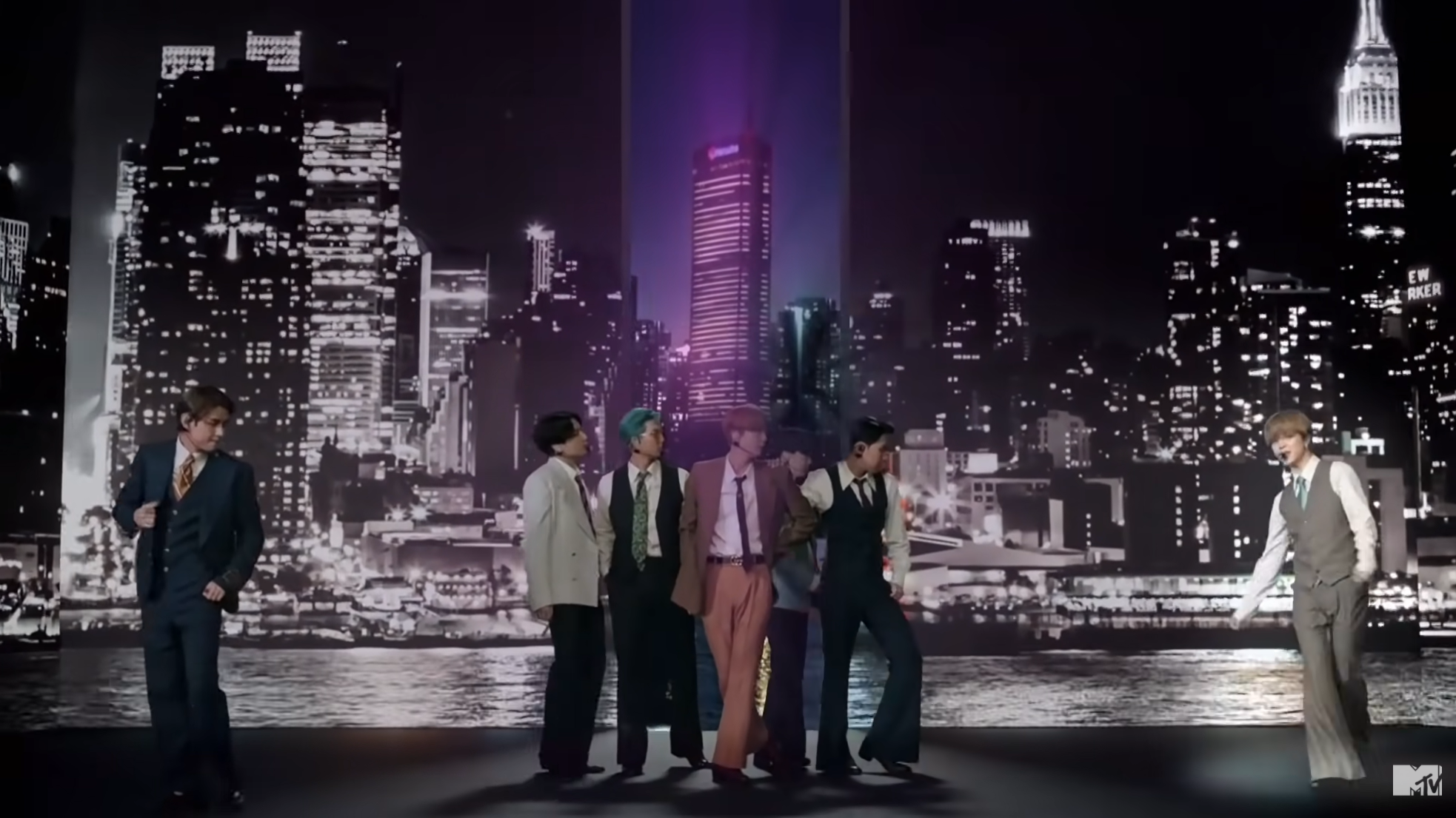 Connect with BTS: https://ibighit.com/bts http://twitter.com/BTS_bighit http://twitter.com/BTS_twt http://www.facebook.com/bangtan.official https://www.youtube.com/user/BANGTANTV http://instagram.com/BTS.bighitofficial https://channels.vlive.tv/FE619 https://www.tiktok.com/@bts_official_... https://app.weverse.io/gpt4o https://www.weibo.com/BTSbighit https://www.weibo.com/BTSmembers http://i.youku.com/btsofficial http://btsblog.ibighit.com
https://www.youtube.com/watch?v=KDrb3kckUmU https://twitter.com/TinyTANofficial
https://www.youtube.com/c/INTHESOOPTV/featured
https://www.youtu.be/gdZLi9oWNZg
https://people.com/music/mtv-vmas-2020-bts-performance-dynamite/