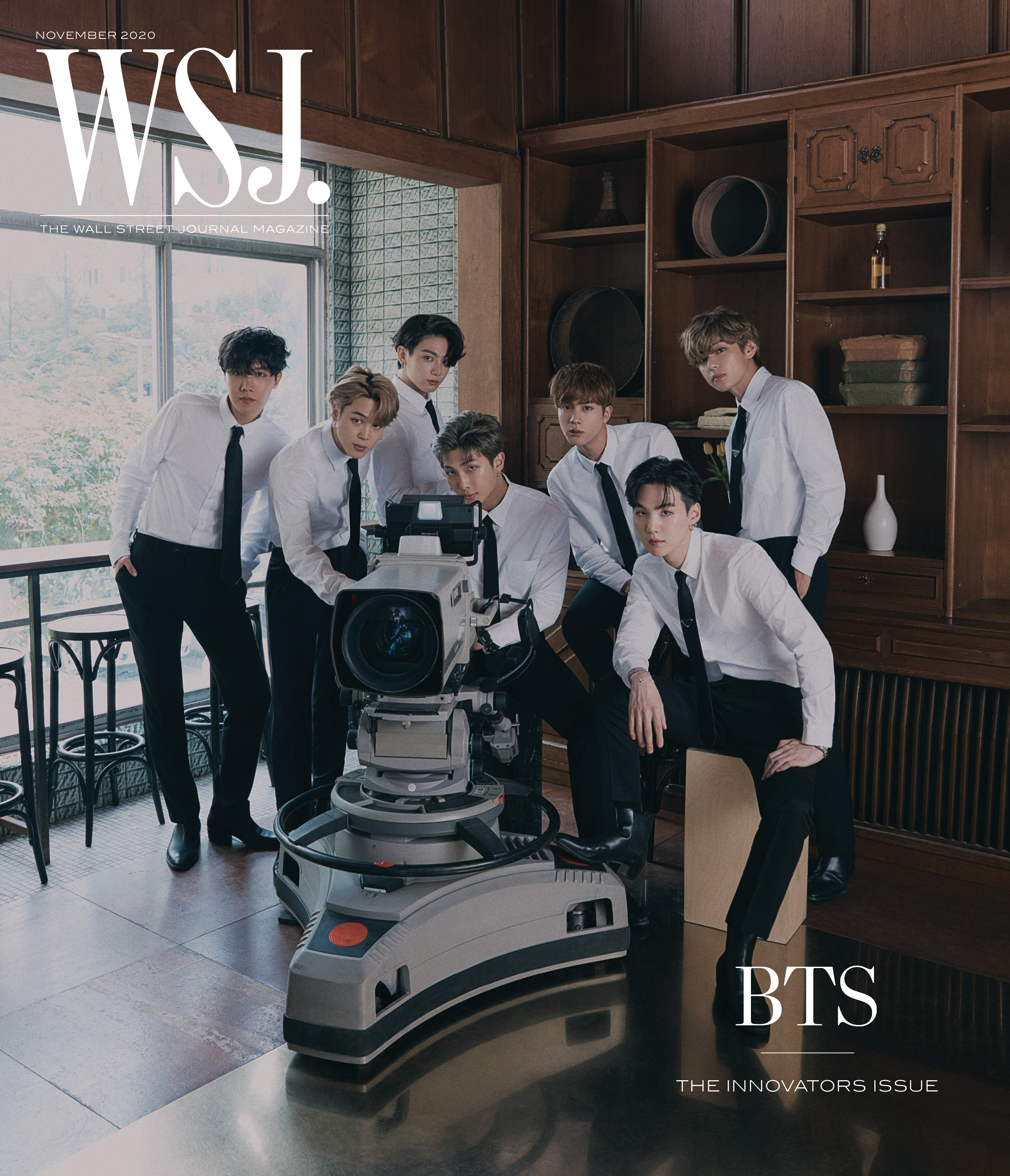 Why BTS Runs the World
The South Korean pop group has reached the top of the U.S. charts, united millions of fans around the world into a self-styled ARMY, shattered online viewing records and been part of a major IPO. Now BTS is preparing to release a new album.
It's been a really long time since we had a face-to-face interview like this." Rapper J-Hope, 26, a member of the South Korean group BTS, jumps into conversation while waiting for his bandmates to settle in. The coronavirus pandemic put a hard stop to the group's world tour, which would have taken them across 17 cities on three continents this year. But it hasn't made them any less busy as they look ahead to the release of a new album.
In early September, all seven members of BTS—short for their Korean name Bangtan Sonyeondan, which they alter in English to "Beyond the Scene"—were camped out in Seoul's artsy Yeonnam neighborhood, just weeks after their latest catchy hit, "Dynamite," topped global charts and became the most downloaded song of 2020 in the United States. Decked in monochrome outfits, rappers RM, Suga and J-Hope and vocalists Jung Kook, Jin, V and Jimin—as they are known by their stage names—shuttled between interviews and the WSJ. photo shoot inside a house-turned–chic cafe. Clearing security to meet them involved surprisingly little hassle: a name check, temperature screening and Covid-19 health form followed by a short walk to the entrance where security personnel quickly glanced at name tags.
In July, BTS broke the Guinness World Record for staging the biggest virtually attended livestream music performance, which attracted fans from over 100 countries. They miss the real thing, though. "That feeling [of being onstage] is really the best thrill I probably get in life. Even if I leave one day, I think I'll be back for this," says Jin, 27, of being onstage in front of BTS's devoted fans, officially dubbed ARMY. The name stands for "Adorable Representative M.C. for Youth," though the demographics of the band's fan base now extend well beyond that age group.
In part thanks to the ardor of the ARMY—which one count estimates as high as 48 million, based on online commentary by unique authors—the band is often called "the Beatles of the 21st century." The group has exploded the familiar boy band recipe, taking the concept of fandom into new territory and developing the South Korean genre known as K-pop into a global force. A voluntary census conducted by fans between July and September gathered over 400,000 responses from surveys translated into 46 languages, according to University of Nevada, Las Vegas, graduate student Nicole Santero, who led the effort with two others under the Twitter handle @ResearchBTS. The data, which is still being analyzed, is pointing toward the demographic and geographic diversity of BTS fans.
By Eun-Young Jeong Nov. 12, 2020 7:57 am ET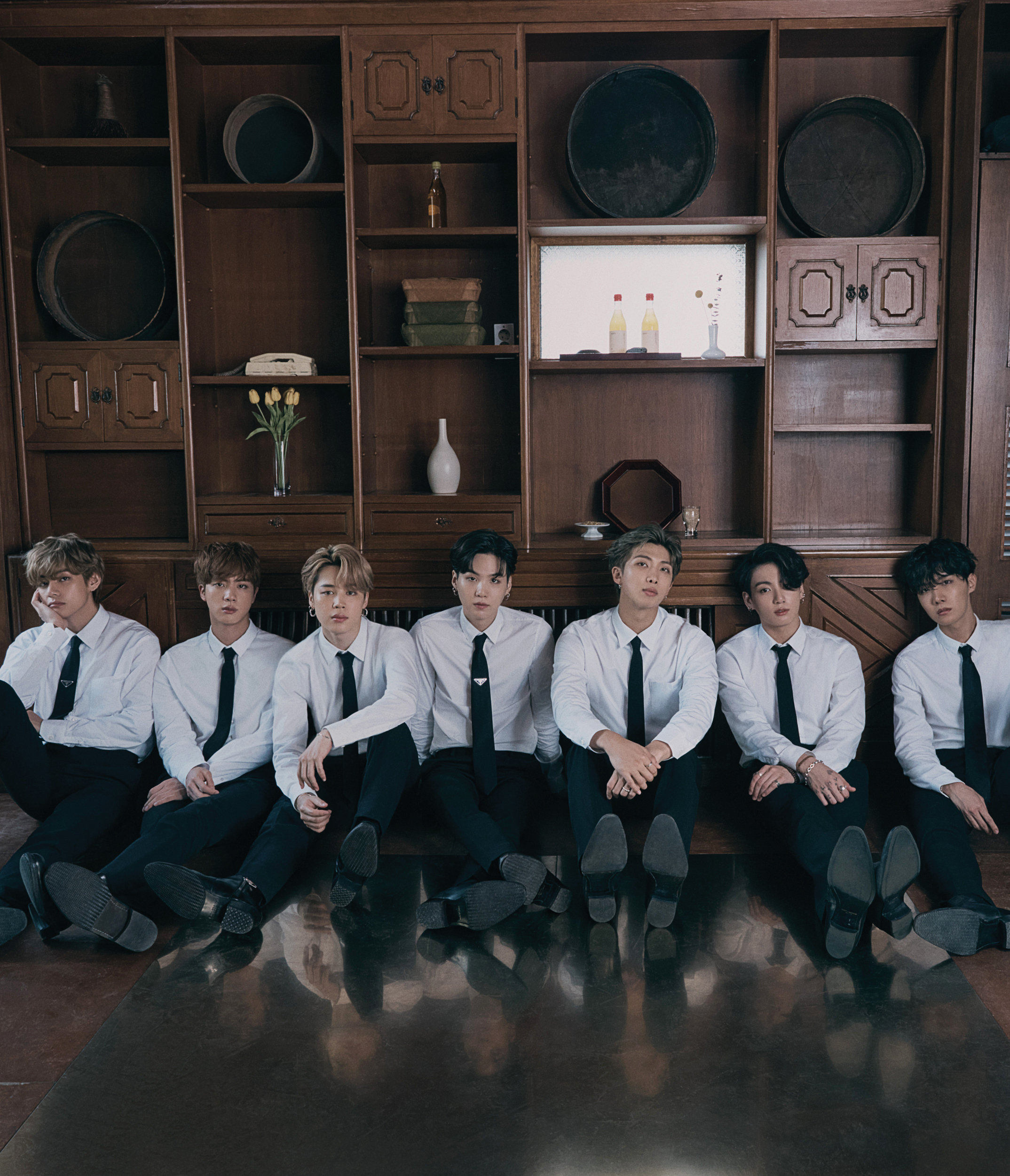 Connect with BTS: https://ibighit.com/bts http://twitter.com/BTS_bighit http://twitter.com/BTS_twt http://www.facebook.com/bangtan.official https://www.youtube.com/user/BANGTANTV http://instagram.com/BTS.bighitofficial https://channels.vlive.tv/FE619 https://www.tiktok.com/@bts_official_... https://weverse.onelink.me/qt3S/94808190 https://www.weibo.com/BTSbighit https://www.weibo.com/BTSmembers http://i.youku.com/btsofficial http://btsblog.ibighit.com
www.usbtsarmy.com/latest-updates/mots-one
www.wsj.com/articles/bts-cover-story-interview-be-new-album-dynamite-11605114374?fbclid=IwAR1v_Uec9ifexJhwIOBsf6q8lYzUpwIWHWxGIRrJPaBos3Ay2QeXGrHa5u8