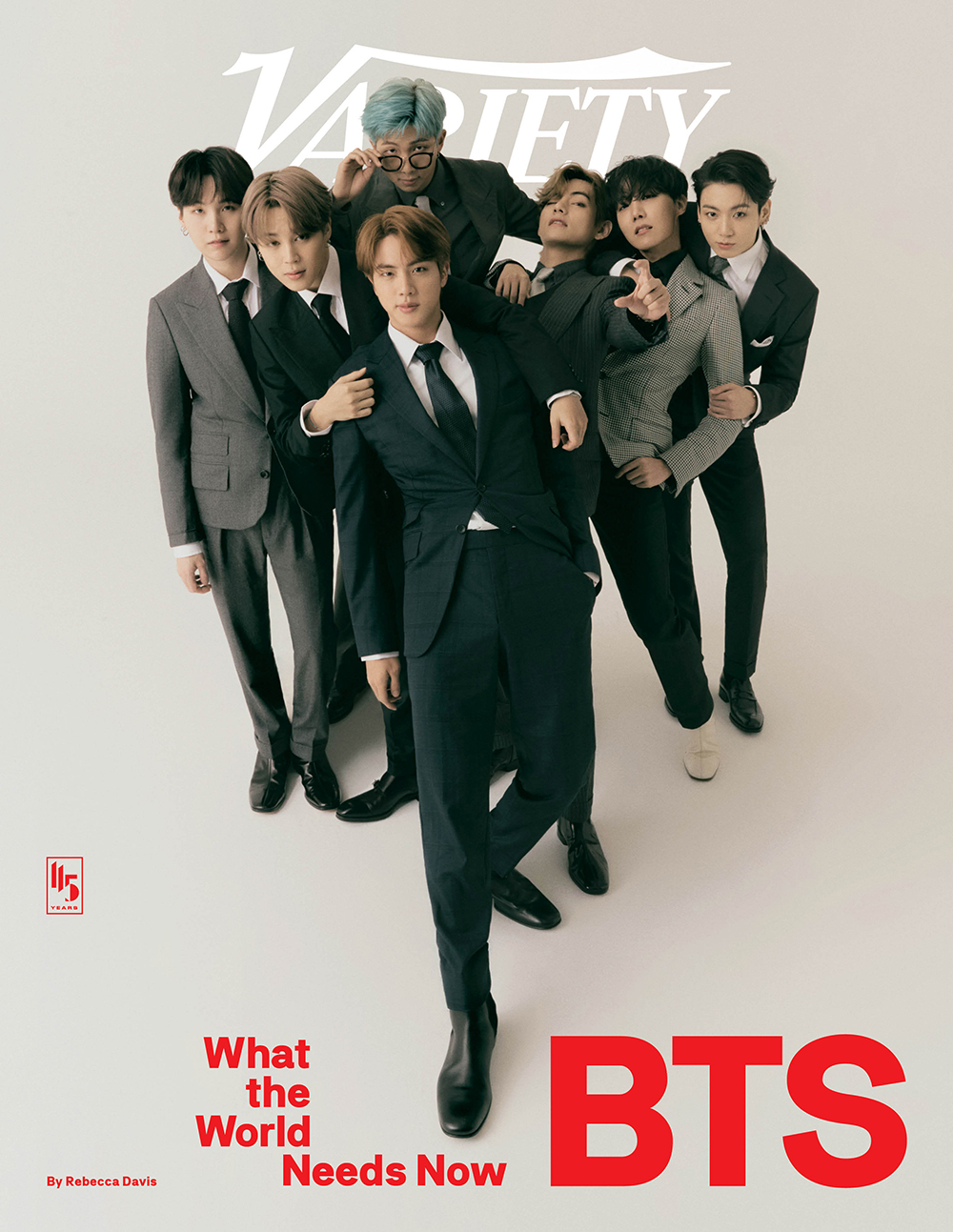 The K-pop group BTS is riding a global wave of popularity to new heights. The seven members — Jung Kook (real name: Jeon Jung-kook), V (Kim Tae-hyung), Jimin (Park Ji-min), j-hope (Jung Ho-seok), RM (Kim Nam-joon), Suga (Min Yoon-gi) and Jin (Kim Seok-jin) — have taken the world by storm, drawing comparisons to The Beatles.
Even the coronavirus pandemic couldn't stop BTS. In this behind-the-scenes footage, the seven members have suited up for Variety's cover story. In Variety's Grammy preview issue, which hits stands on Wednesday, the group opens up about its wide-reaching impact, from the members' donation to Black Lives Matter to the passionate fanbase that supported them on their rise to fame.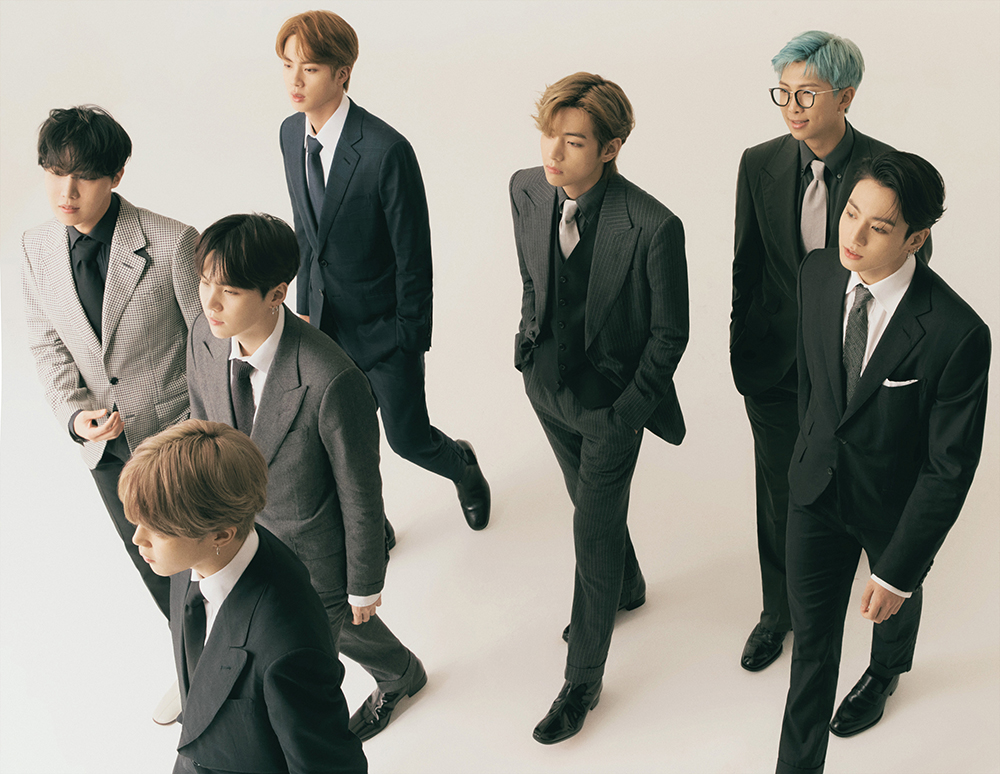 Bang describes the conclusion they reached in a recent Harvard Business School case study of the firm written by Anita Elberse and Lizzy Woodham: "You would think that with the development of digital technology, people can come together more easily, but we found that it is actually more likely that people will feel more isolated. And so we need to find a way to help them, inspire them and heal them."
Soldiering aside, with the push from Big Hit's IPO, multiple TV appearances — including an ongoing weeklong takeover of "The Tonight Show Starring Jimmy Fallon" — the chart success of "Dynamite" and growing Grammy buzz, BTS is poised to make some serious noise this fall, which is saying a lot for a group known to shake the decibel scale with a wave or a wink. But perhaps the most significant measure of its ascent is underscored by the frequent speculation of the band's place in a new moment for the music industry.
"What would it mean not just to include the sound of Korea in the annals of world music, but to actually propose that the South Korean sound is the next chapter?" posits Yale's Lofton. "What if BTS are actually the next Beatles?"
Connect with BTS:
http://www.facebook.com/bangtan.official
https://www.youtube.com/user/BANGTANTV
http://instagram.com/BTS.bighitofficial
https://channels.vlive.tv/FE619
https://www.tiktok.com/@bts_official_...
https://weverse.onelink.me/qt3S/94808190
https://www.weibo.com/BTSbighit
https://www.weibo.com/BTSmembers
http://i.youku.com/btsofficial
en.wikipedia.org/wiki/Be_(BTS_album)
variety.com/gallery/bts-variety-covers/print_0930_000_cover-digital-covers-highres/
variety.com/2020/music/asia/bts-fans-army-music-industry-1234786977/