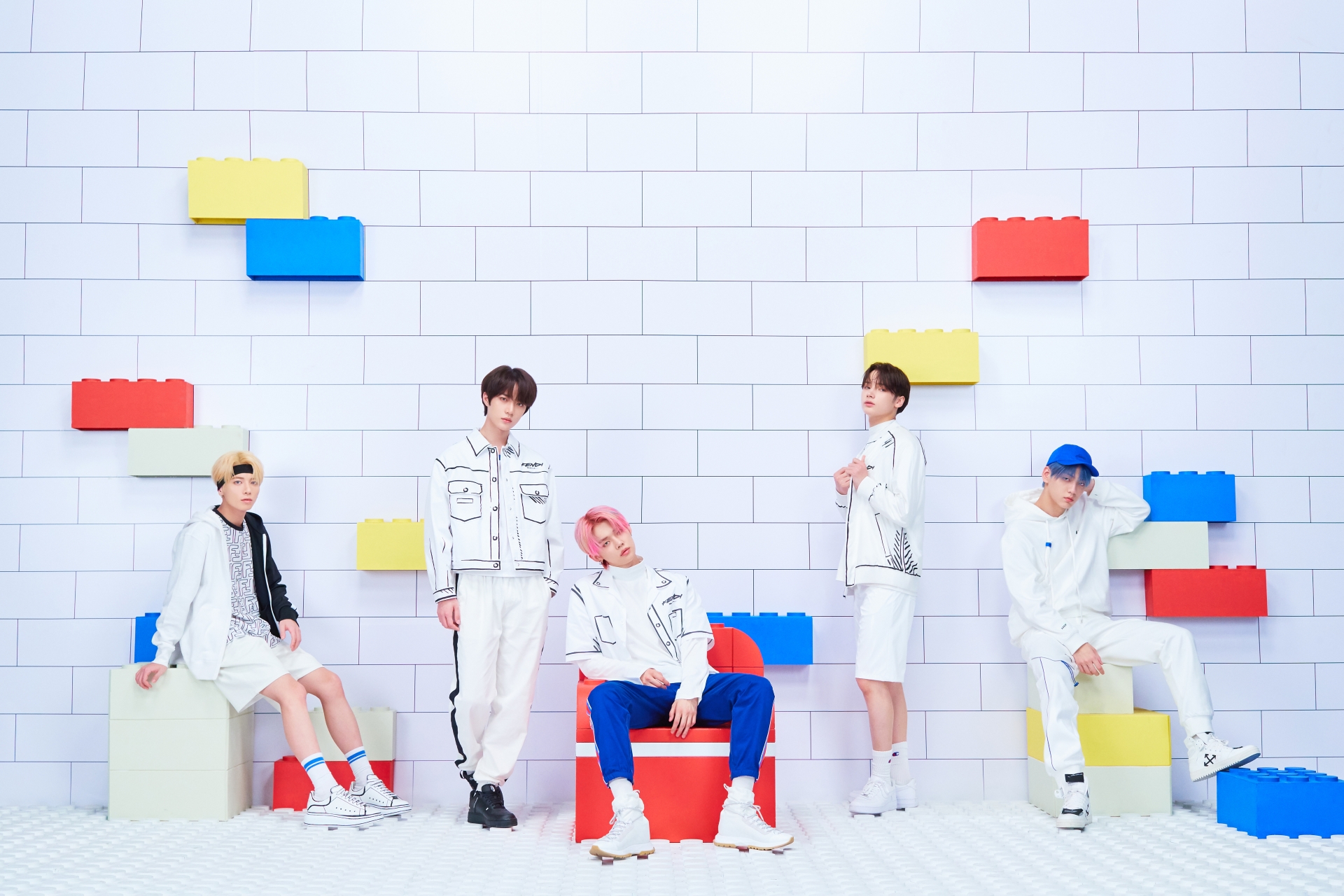 TOMORROW X TOGETHER Reflects on Milestones and Discusses Making Music
There are certain musicians whose names are synonymous with excellence, and the South Korea-based group TOMORROW X TOGETHER (also stylized as TXT) consists of five young men who have attained that rare level of notoriety. The super-rookie group was formed by the juggernaut label Big Hit Entertainment (home to the infamous BTS), and debuted in 2019 with their introductory EP The Dream Chapter: Star peaking at No. 1 on the Gaon album chart in South Korea. The EP went on to make waves in the US by then breaking into the Billboard 200 at 140 and setting an impressive debut record for male K-pop on US charts.
The immediate success of their craft rapidly launched them into an international market, later resulting in a sold-out US tour to kick off their many prestigious triumphs. Most recently, their third EP minisode1: Blue Hour charted on the Billboard 200 at No. 25, became their second No. 1 on the Billboard World Albums Chart, and is rapidly approaching a Double Platinum certification of 500,000 units on Gaon.
An extension of TOMORROW X TOGETHER's impact as musicians can be discovered through their YouTube channel, which has currently amassed over 500 million views for their colorful visuals, distinctive choreography, and irrefutable musicality. Their art has resulted in countless awards and nominations throughout a plethora of highly coveted categories in South Korea and in the US — maintaining the outstanding reputation the label is known for. Later this month, the group will release their first Japanese album titled Still Dreaming, due to their dedicated fanbase (MOA) helping the group rightfully expand their reach through a valuable Gen Z perspective on the current state of the world to an even broader audience.
With massive hit songs like the '70s funk-loving "Blue Hour" and the undeniable charisma of "Drama," TOMORROW X TOGETHER has a strong collective identity for being a relatively new act. The notion of witnessing this dedication and passion from the next generation of K-pop is imperative for future eras of young artists, and the importance of K-pop's union with mainstream media as a whole. Considering the astonishing amount of love that the group has earned from people around the world, it feels like the TXT takeover is imminent — and we're completely on board.
TOMORROW X TOGETHER is quickly approaching their two-year anniversary, with recent music to end 2020 and new music to start 2021, so we spoke with the group's five members (SOOBIN, YEONJUN, BEOMGYU, TAEHYUN, and HUENINGKAI) about their creative process, celebrating remarkable achievements, and reflecting on a year that profoundly tested everyone.
more....
www.euphoriazine.com/blog/2021/01/interviews-tomorrow-x-together-interview/
Connect with TOMORROW X TOGETHER:
https://twitter.com/TXT_bighit
https://www.facebook.com/TXT.bighit
https://www.youtube.com/txt_bighit
https://www.instagram.com/txt_bighit
https://www.weibo.com/TXTbighit