The Corniche HAMPTON HOUSE LONDON, UK
The Corniche is a mixed-use development of three landmark towers along the Albert Embankment on the south bank of the River Thames, opposite the Houses of Parliament. The buildings range from 15 to 27 storeys in height and provide 253 apartments, including affordable homes for senior living, along with offices, restaurants and a residents' bar, gym, pool and spa. They contribute to the wider regeneration of the Nine Elms development zone, a 195-hectare development between LambethBridge and ChelseaBridge of 16,000 new homes, which represents the largest urban initiative of its kind in Europe.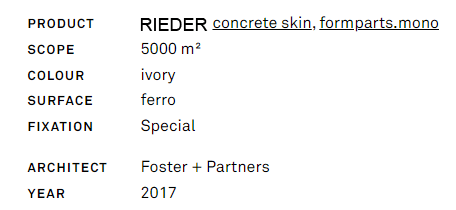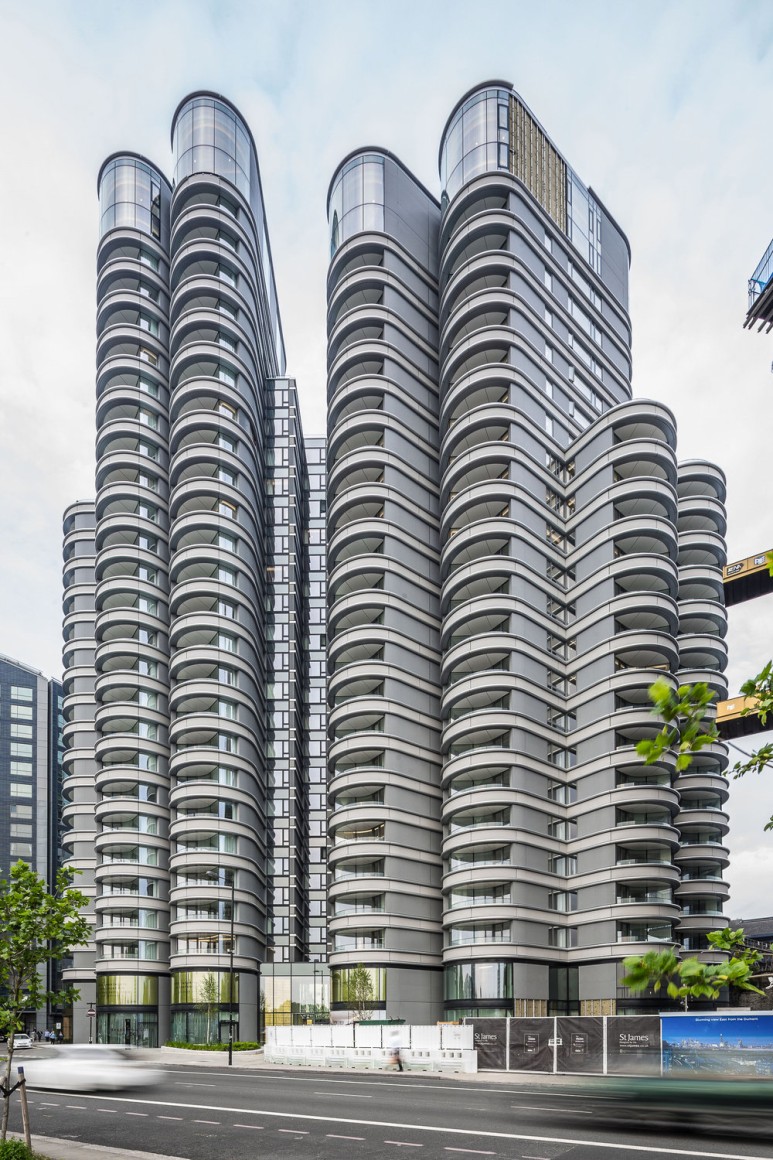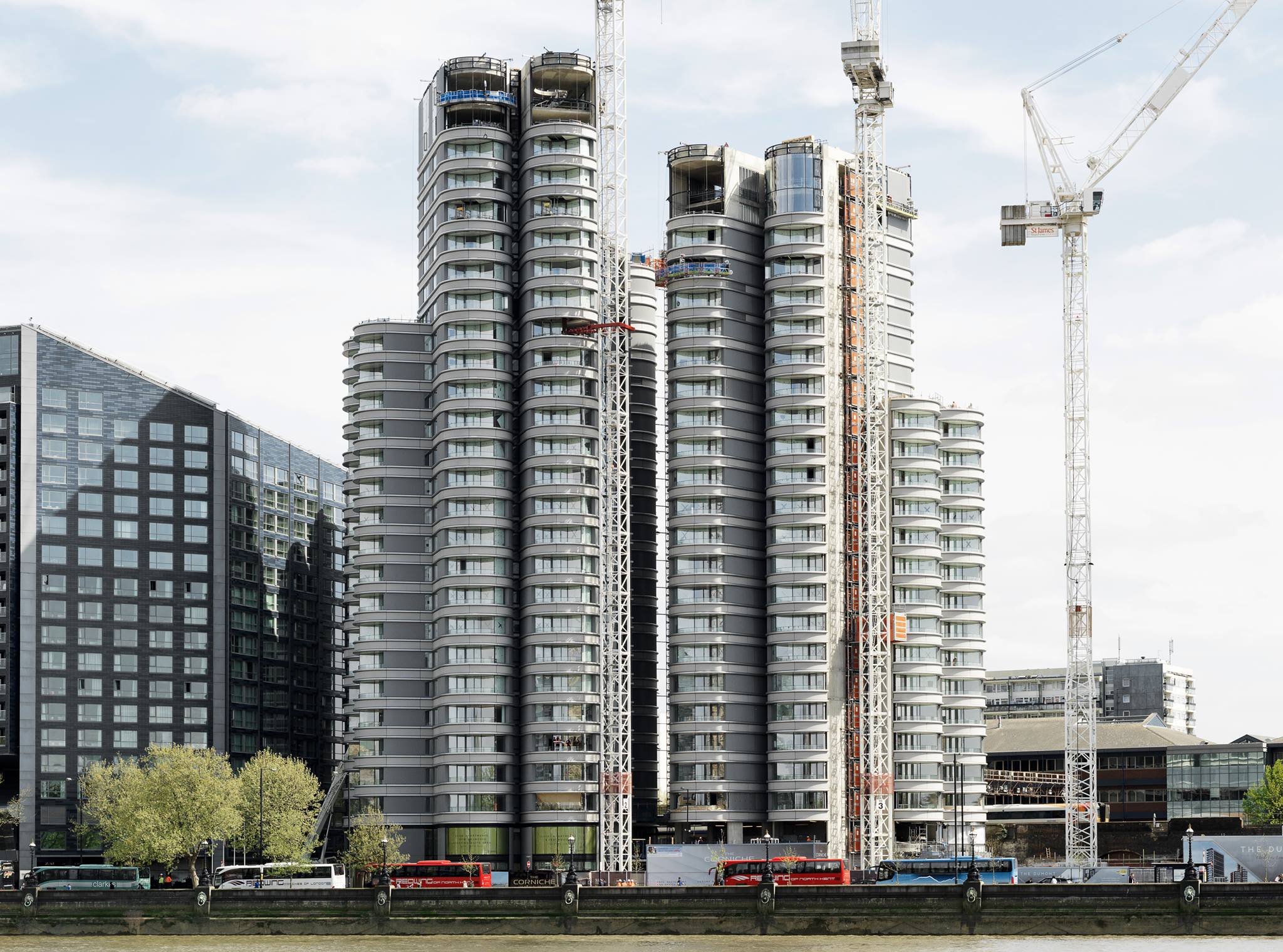 The apartments are designed from the inside-out, as the residential units define the proportions and slender volumes of each building, and the generous living spaces extend into the deep bays that give the scheme its distinctive character. At the same time, the architectural response is sensitive to the scale, massing and materials of neighbouring structures. The balconies frame spectacular panoramic views – unlike typical box-like enclosures, the curved gardens in the sky allow wide, 'cinemascope' perspectives of the river and Parliament. Their curvilinear form is further emphasised by highly reflective, metallic detailing, designed to catch the sunlight.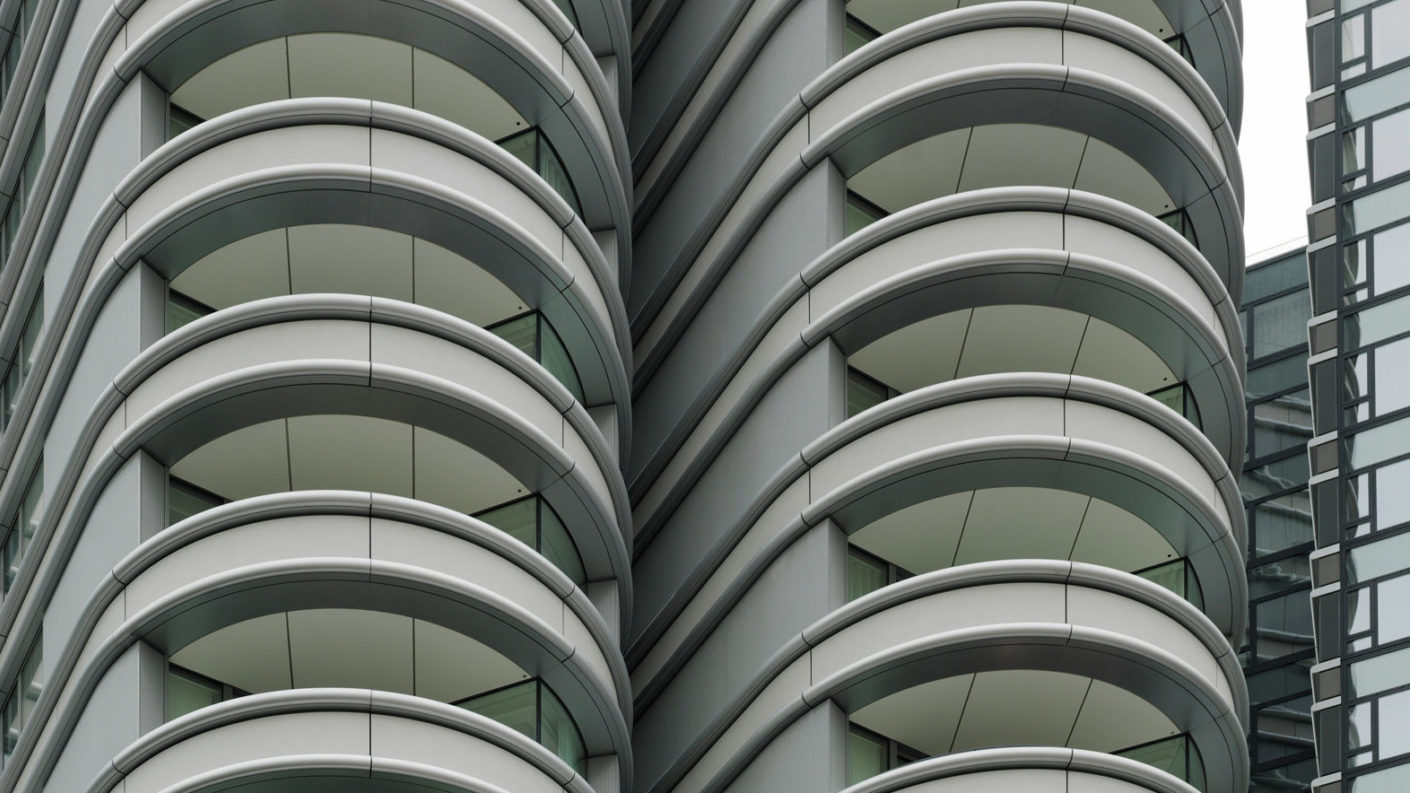 "The Corniche" is the name of a luxury residential complex currently nearing completion in London directly on the banks of the Thames. "Corniche" – what better way of bringing to mind that famous boulevard along the waterfront from Nice via Monte Carlo to mention, the Grande Corniche which runs along the French Riviera. From the London new-build you will admittedly not glance the azure of the Med, but the view is just as impressive. The Tate Britain is directly opposite on the other side of the river, while Westminster Palace and the giant "London Eye" are just as much part of the view as is the spectacular "Shard" high-rise and the towers of the banks in the City. The architecture that Foster + Partners masterminded sets the stage for this panorama: Large, semi-circular oriels and balconies define the outside of the three towers that make up "The Corniche". "Cinematographic" is how they describe the effect that inhabitants will have when looking out over the metropolis – like one long, uninterrupted camera pan across the landscape of river and buildings.