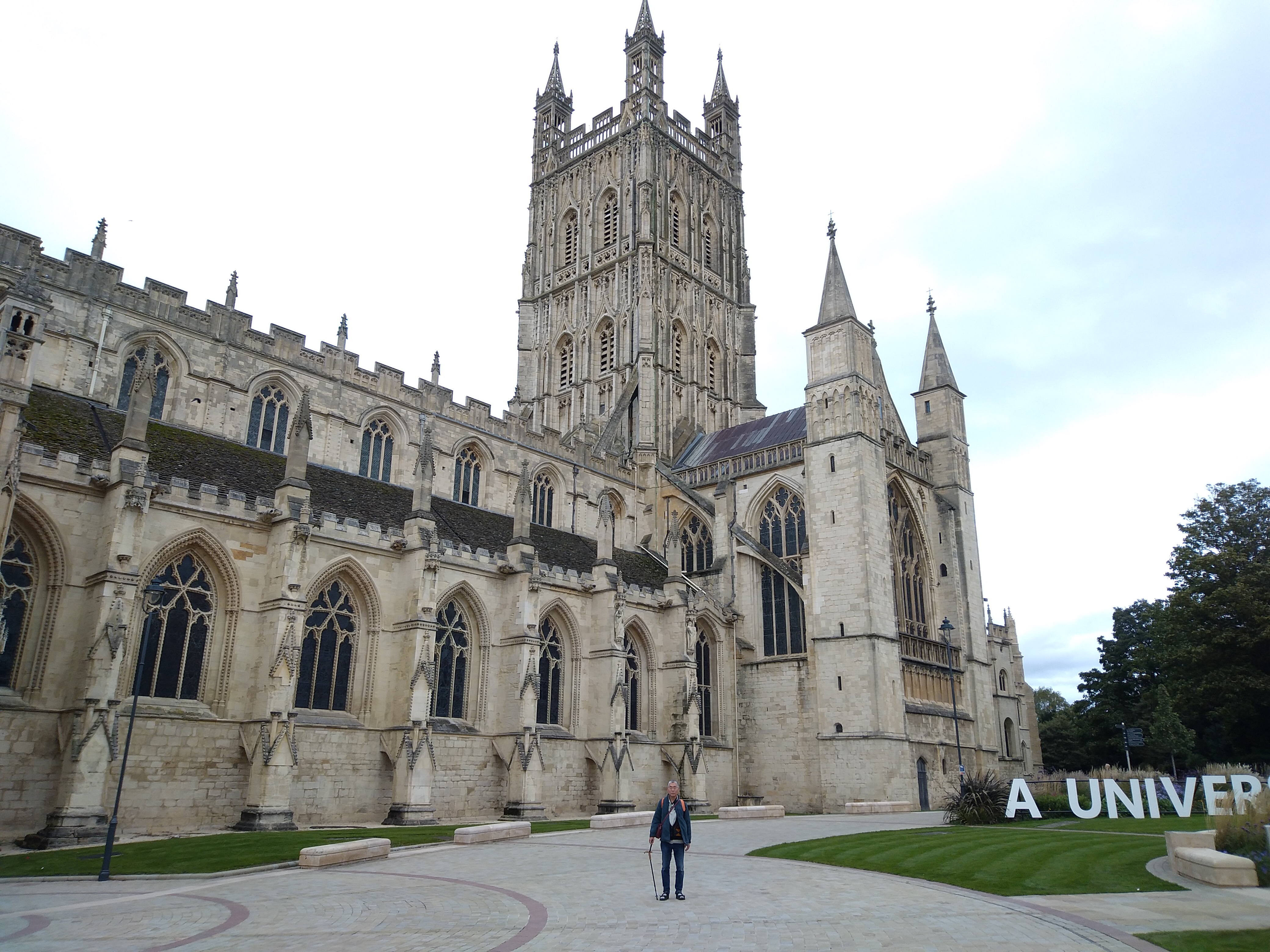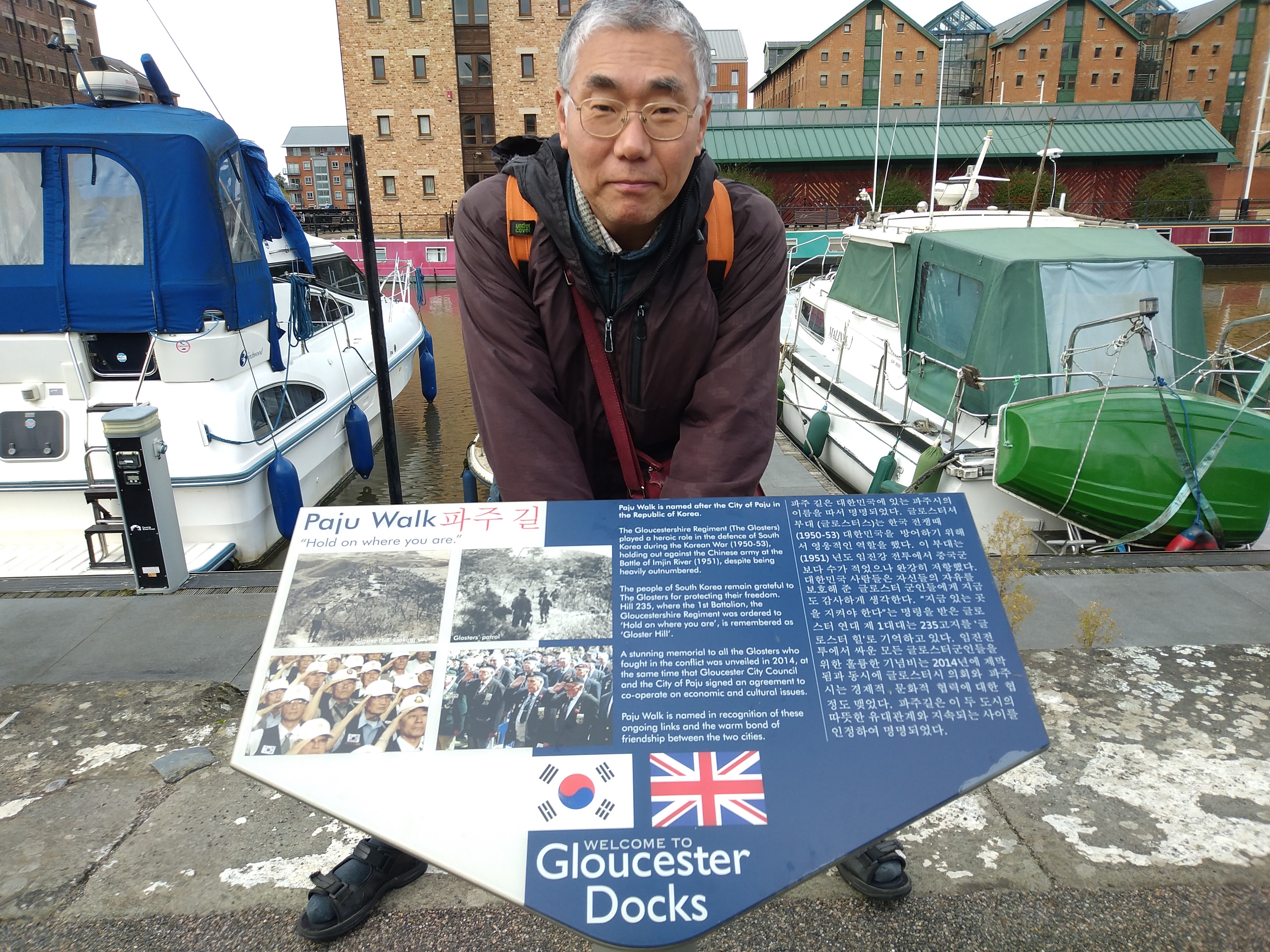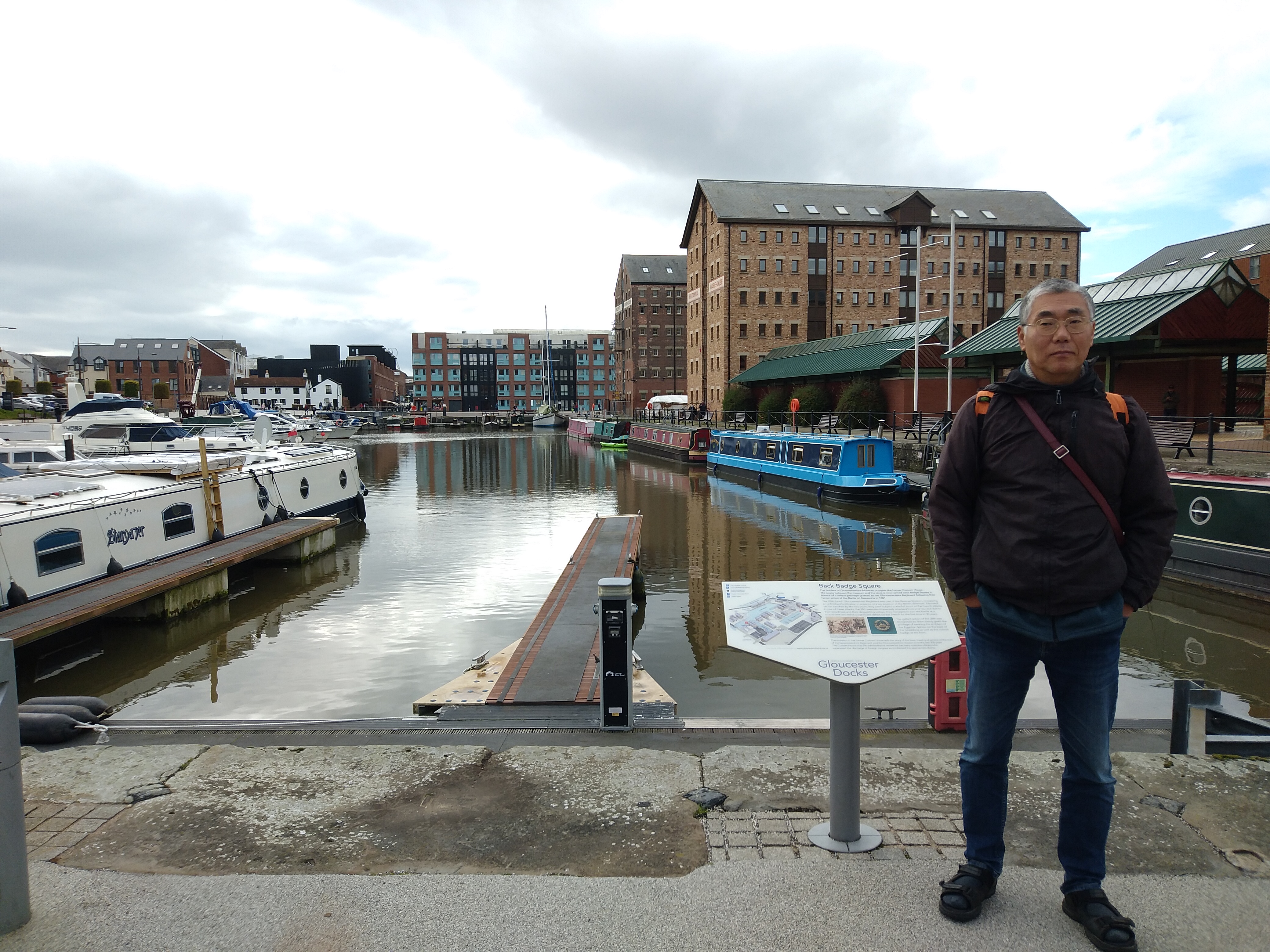 Connection: Reflections from Gloucester
In October 2020, for the first time in my life, I went Gloucester, where I paid a visit to Gloucester Cathedral and met several senior citizens in the street.
The Cathedral was built over 1,000 years ago; when I walked into the dark medieval Cathedral, I saw amazingly shining windows where I felt as if the world stood still with myself.
I felt a strong connection and unison with the sacred Cathedral and felt rather secular myself, and I sensed a connection between divinity and humanity. While I stood in the aisle of the Cathedral, I was reminded of the sayings of the American novelist William Faulkner (1897-1962), "The past is never dead. It's not even past" and of the Russian writer Yuri Trifonov (1925-1981), "History is with us and in us". I felt a strong sense of connection with the past and history of Gloucester.
While I was walking along the docks of Gloucester, by chance I found a small plaque which stated that Gloucester is a twin city of Paju City in South Korea. Once more I was amazed and surprised as I come from South Korea and I felt a strong connection and bond between the UK and South Korea, between the East and West, and between my English wife and myself.
After that, while I was exploring the quiet Gloucester streets, here and there I met a number of senior citizens. Each was chatty and keen to talk to me, although I had never met them before. Although we were mutual strangers, we had very nice, long and pleasant chats about COVID19, the history of Gloucester, the current world and, of course, about Donald Trump! After I said "goodbye" and saw the back of the last senior citizen I encountered, I suddenly and strongly sensed that they are lonely people due to the prolonged isolation, restriction and lockdown of COVID19.
We human beings are group animals and naturally we long to meet, chat and connect with others in every single moment of our life. One cannot underestimate the degree of interconnection between the socio-political surroundings and the life and thought of a person. Controversy still exists over whether one's thought and behaviour are connected and formed by nature or nurture. Nevertheless, it seems that it is very important to discern one's social environment in order to understand one's life path.
Evolution did not culminate in human beings as individuals, but rather proceeds as humankind interconnects and team spirit develops in societies. Human relations provide an essential link between our ideas and reality.
When life sinks to its lowest level it tends toward standardisation and uniformity, whereas when life is raised toward a higher level, its forms become various, diverse, and richer. Our relationships with others raise it towards this higher level. As copper and zinc combine to make a new product, brass, human beings can work together to achieve a higher stage of humanity. In the same way that two legs, separated and opposed, work jointly together to propel the body forward, all sorts of opposing things - male and female, yin and yang, reason and emotion - connect to propel and project humankind onward.
Furthermore, spiritual faith has been a channel to connect the Supreme Being and human beings and God's love can be seen through humanism and the human spirit. Thus, I can see interconnected relations between an individual's spiritual quest and the struggle for social justice.
As every cloud has a silver lining, looking at the bigger picture about COVID19 and lockdown, it seems that the several months of reduced human activity have been wonderful for the environment. Dolphins were found in the canals of Venice and species that we had thought were extinct have begun showing up again. Thus, CODID19 has shown us a glimpse into the potential reversal of climate change that can occur if the world were to fully commit to renewable energy. We human beings, animal beings and universe are all connected inseparably!